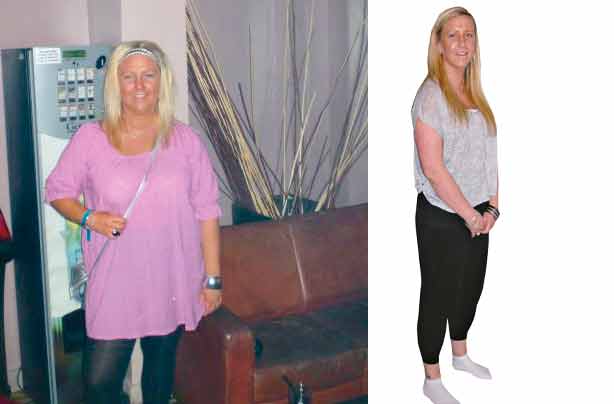 Real life weight loss stories: Jill Stephen
Then...15st
Now...10st 7lb

I'm 5ft 4in tall and just 18 months ago I was 15st. The weight had piled on over the years because I ate and drank too much.

It didn't bother me, until I had to buy a size-16 - then that got tight, too. While my slim friends tried on clothes, I hung back, knowing I wouldn't be able to fit into anything.

But I wanted to be slim for my 30th, so, last January, I joined Pure Gym becuse the membership fee was low and it was open 24 hours a day, which suited my shift work.

I began exercising four times a week for 90 minutes and, with the help of a personal trainer, I also started eating healthily, which I hadn't done for years!

Now I look and feel so different. I go to the gym twice a week, and also go running twice a week. My body has totally changed shape, I've 10 times more energy than before - and clothes shopping is now a joy!