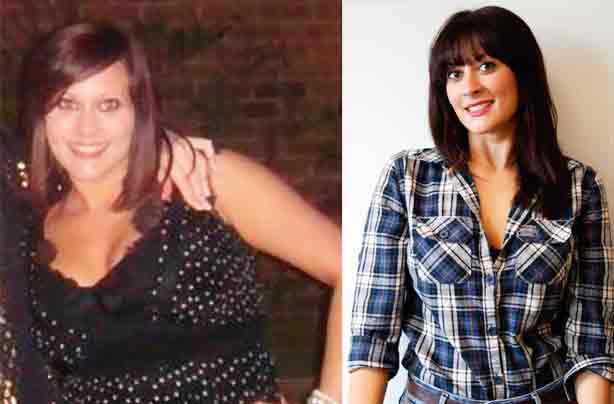 Real weight loss stories: Sarah Matthews
Then...13st 5lb
Now...9st 10lb
I'd got big by eating too much! My boyfriend and I ate out a a lot. If we cooked at home, I ate the same portions as him. But he's 6ft 4in and I'm 5ft 7 1/2in!
My weight crept up, but I couldn't be bothered to do anything about it. That all changed when we broke up two years ago. I was heartbroken, and to help me get over it, I started going to the gym.
Along with spin classes and weight training, I ran a couple of times a week and reduced my portion sizes. Over 18 months, I lost loads.
I was keen to get back to a size-10, so six months ago I started taking BioBURN - it's supposed to help speed up your metabolism so that you burn more energy when you exercise - and I've succeeded in losing 3st 9lb in total. Now I feel fab!