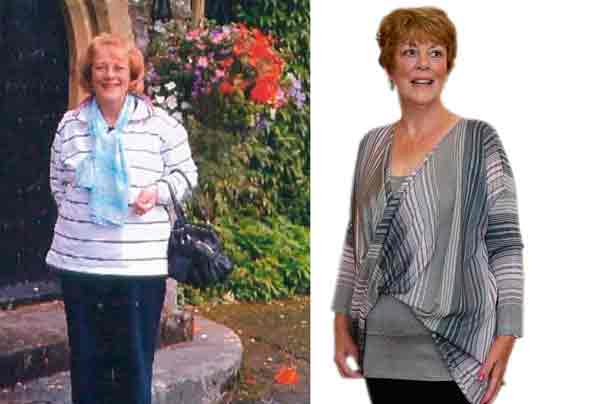 Real weight loss stories: Iris O'Brien
Then...13st 7lb
Now...9st 12lb
In March 2010, I had a bad fall and injured my hip. I wasn't getting any exercise and I began to comfort eat, piling on the pounds!
Then, at a charity health event, I met a a lady called Ali Jagger who suggested I try Herbalife products. I was wary of diets, but I decided to give her Weight Loss Challenge group a go.
It wasn't like other slimming clubs - there was a lot of chat about mind-set and positive thinking. I swapped my normal food for a diet of shakes, bars, multivitamin supplements and a metabolism-boosting tea.
In four months I lost 3st 9lb - and won the prize as the biggest loser!
Now I feel like a million dollars!