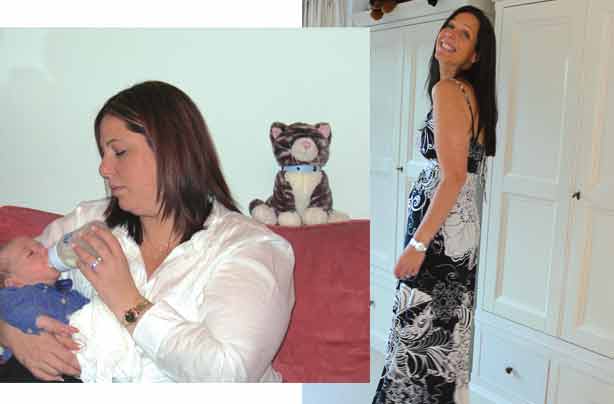 Real life weight loss stories: Karen Galkoff
Then...17st 2lb
Now...9st 13lb

There are two years between each of my three kids - and I put on loads of weight when I was pregnant with each of them - and struggled to lose it!

After my last child was born, I tried a diet club, but even though I'd be good and eat salad in the day, come the evening, I'd stuff myself with treats!

A friend, who looked amazing, said she'd been on the Dukan Diet and lost weight. Why didn't I give it a go?

I bought the book and started the low carb/high protein regime.

After the two-day kick-start, I settled down to swapping between an all-protein day, and a protein-plus-vegetable day. I lost half a stone the first week, and now I've shed over 7st!

Now, I've adapted the eating plan to suit my lifestyle, and I rarely touch carbs. If I overindulge, I put myself back on protein days, and I soon get back in shape!