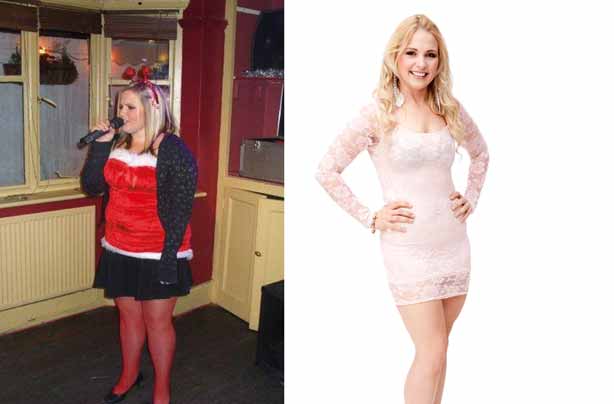 Real weight loss stories: Vicky Copsey
Then...13st 11lb
Now...8st 13lb

I was a singer and dancer at Pontins, and because we were always rehearsing, I'd grab pizza, burgers, chips - anything that was easy!

Inevitably, my weight crept up, but it was only when it was nearly 14st that I noticed that my performance was suffering because I felt so tired.

I tried dieting and eating healthily, but I'd no idea how much I was actually supposed to eat!
Then my mum's friend recommended Diet Chef. So I signed up and loved the pre-packed meals. It's so easy to stick to because there's so much choice.

Now, 18 months later, I've lost nearly 5st - and I've got engaged!
I've also learnt how to cook healthily with Diet Chef recipes.

I've had the confidence to audition for other shows too, and hope to get a part in a West End musical!