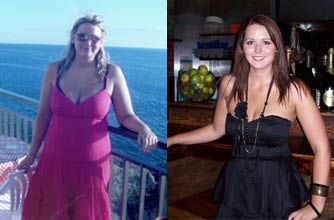 Real life weight loss stories: Phillipa Baston
Then...15st 2lb
Now...11st 7lb

I've always been curvy, but when my dad died suddenly five years ago, it made me think about my health and size.

Over the next few years, I tried fad diets, but none worked for me.

Then a friend told me about Eatertypes, an online assessment that matches a diet to your eating personality. I was identifed as an Energy Eater - no surprise, as I love carbs!

I started to eat the right food for me and lost 7lb in two weeks! I also started taking DECarb, a complex that stops your body turning carbs to fat and all I can say is that it works!

A year on I've lost 3st 9lb and am a size 10 for the first time since I was in my teens!