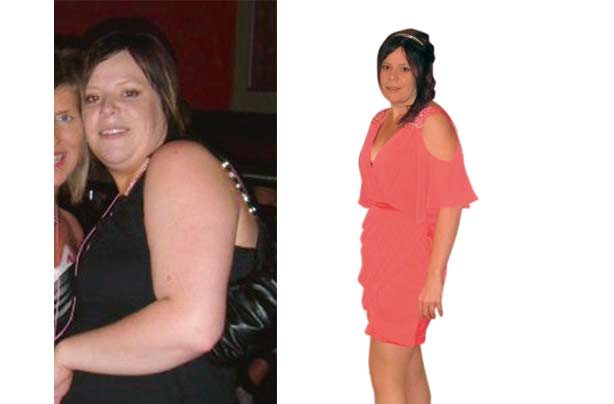 Real weight loss stories: Michelle Corsar
Then...14st 8lb
Now...9st 12lb

When my third child started school, I found myself at a loose end. So when, last June, a new Curves gym opened up nearby, I thought it'd give me something to do. I also had a friend's wedding in October, and wanted to get down to a size-12 again...

So I joined, and loved the concept of Curves' half-hour workout! In that time, I do the circuit three times. I was given advice and recipe ideas, and my weight was checked once a week. Though other people saw the difference in me quite quickly, it took me about two months before I began to see the changes!

I got into my size-12 outfit for my friend's wedding, but now I've lost almost 5st - and for the first time in my life, I'm a size-8!

My aim was to get back to being me, the person I was before I had the kids, and I'm delighted with the result. I love being me again!