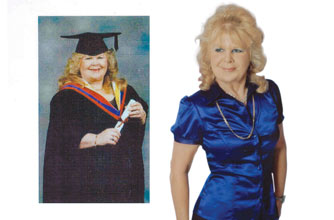 Real life weight loss stories: Pauline Sollis
Then...17st 5lb
Now...8st 10lb

I'd met a new man so I had a contraceptive injection - but in 9 months I'd gained 5st!

My wedding to Robin came and went - it was the best day of my life, but I felt like a huge meringue in my dress.

By May 2007, I struggled to fit into a size-22, and, at 5ft it was a strain on my body and my confidence.

I'd considered a gastric band, but then I heard about the Cambridge Weight Plan. So I signed up and in 7 months lost over 6st!

In place of food, I had shakes and soups, bars and porridge and in all I lost 8st 9lb. Now I'm a size-8, which is the smallest I've been in my life.

When I catch sight of myself in a shop window, I still can't believe how great I look and feel. It's like a fairytale!