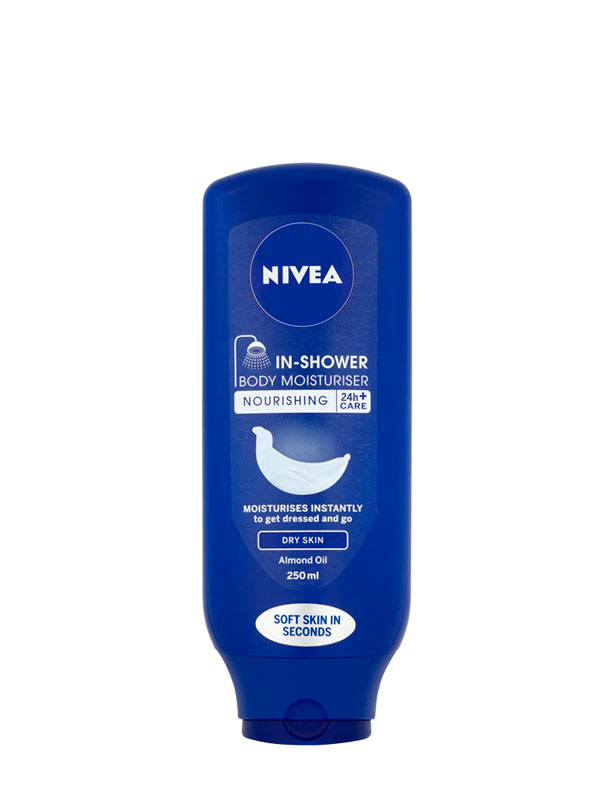 The Time Savers: Nivea In-Shower Nourishing Body Moisturiser, £5.10
A sizeable 33% of you told us how much you love this time-saving treat. When you're trying to rush a whole family through the bathroom in the mornings, you don't tend to be left with the luxury of time alone to moisturise completely. Nivea's genius in-shower moisturiser lets you kill two birds with one stone.

Just hop in the shower, cleanse as usual and straight after you can apply the in-shower body moisturiser. Rinse it off and you're done - it's that simple! The formula is absorbed immediately into your skin so you'll come out of the shower feeling soft and silky all over, ready to face the day.