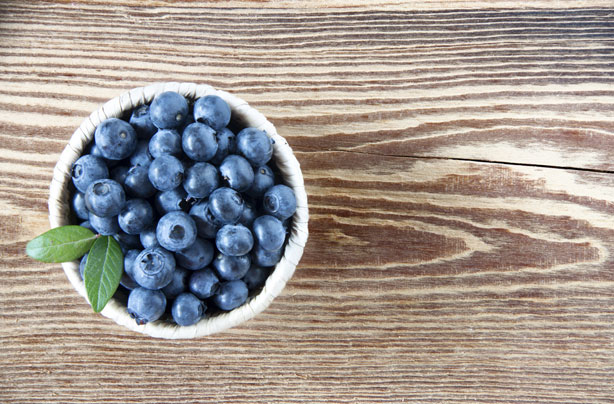 Blueberries
Blueberries don't boast a superfood title for nothing you know! And the best part? There is absolutely nothing taxing about getting more blueberries into your diet as they're so delicious either on their own or added to lots of your favourite things - including your morning porridge or some low-fat Greek yogurt.

Why they're good for you: Blueberries contain iron, phosphorous, calcium, magnesium, manganese, zinc and vitamin K which all contribute to bone strength. They contain potassium for lowering blood pressure, fibre for managing diabetes, powerful cancer-combatting antioxidants and vitamin C for healthy skin!

Calories: 46 (for 80g)

Portion size: Four heaped tablespoons, or two handfuls if you can't balance them on a spoon, is one portion (80g).