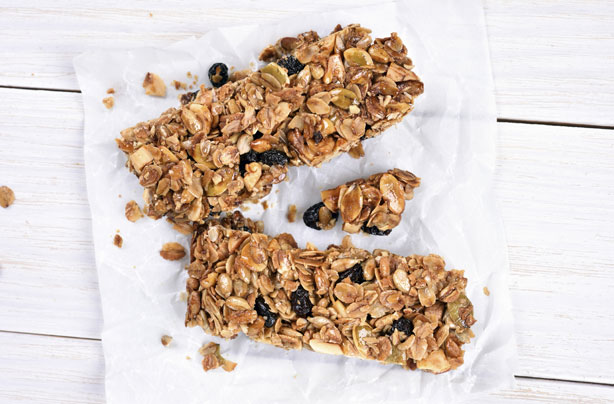 Granola
Again, we're not talking about the shop-bought version that comes laden with sugar here. You can
make your own granola
at home and it's a godsend for hungry tummies at breakfast or as a quick snack during the day!
Why it's good for you:
Granola is high in fibre which means slow-released energy for you throughout the day - perfect for when you're running around with no time to stop! Make it at home with wholegrain oats, nuts and dried fruits and you'll be benefitting from lower cholesterol too.

Calories:
140 (120g)


Portion size:
Aim for a 122g serving of granola