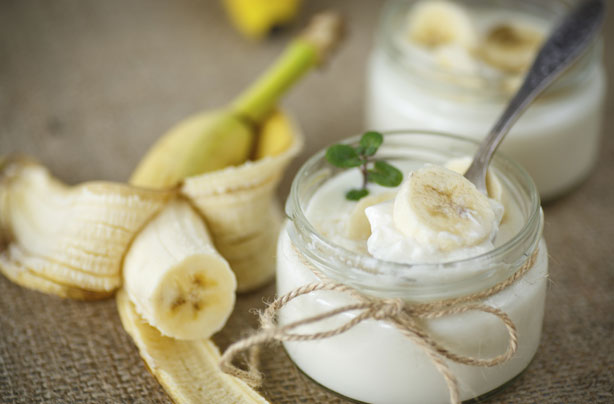 Banana and yogurt
Yogurt with banana is not only a great flavour combination, but it packs lots of great health benefits as a quick and easy snack too! Make sure you have a tub of fat-free Greek yogurt tucked in the fridge for emergencies, or as a healthy dessert option.
Why it's good for you:
Bananas are loaded with potassium, which is important for muscle contractions (yes, that includes your heart), nerve impulses and electrolyte regulation. They can even lower blood pressure! Yogurt, on the other hand, contains protein to keep you fuller for longer and calcium which, as we all know, we need for strong bones
.

Calories:
Half a banana = 52 calories. Fat-free Greek yogurt = 59 calories(100g)
111 calories total

Portion size: Half a banana and 100g of fat-free Greek yogurt makes a filling, healthy snack.