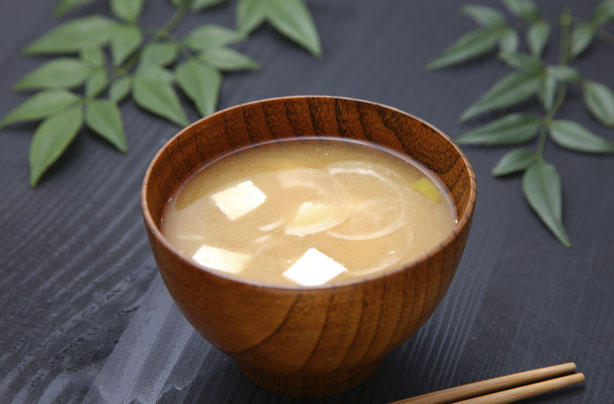 Miso soup
Miso soup, found in many Japanese restaurants, is a low-fat, low-calorie snack favoured by many as a way to stave off hunger between meals. It's cheap to buy and is a great alternative to supermarket cup-a-soups which offer hardly no health benefits whatsoever.

Why it's good for you: Low in fat and calories, miso soup is great if you're on a calorie controlled diet. It's a good source of protein, B vitamins (especially B12), helps aid digestion, contains essential amino acids and is high in antioxidants too! According to food chain Itsu, experimental studies carried out specifically with miso have shown it to protect against breast cancer.

Calories: 44 (one cup)

Portion size: One cup mid afternoon should be enough to stop any unhealthy snack cravings!