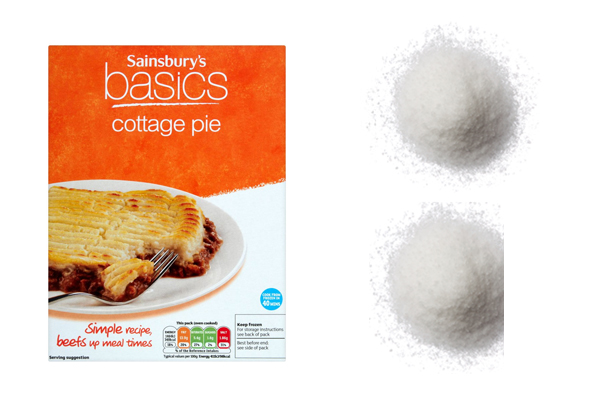 Sainsbury's Basics Cottage Pie (400g)
Salt: 1.86g per serving
Cottage pie is classic comfort food, and it's easy to grab a ready meal after a busy day. However, this bargain Sainsbury's box will serve up almost a third of your daily salt intake in one sitting - eek!
For a healthier alternative, why not make our
cottage pie recipe
from scratch instead? It's a little more work but the taste is worth it!