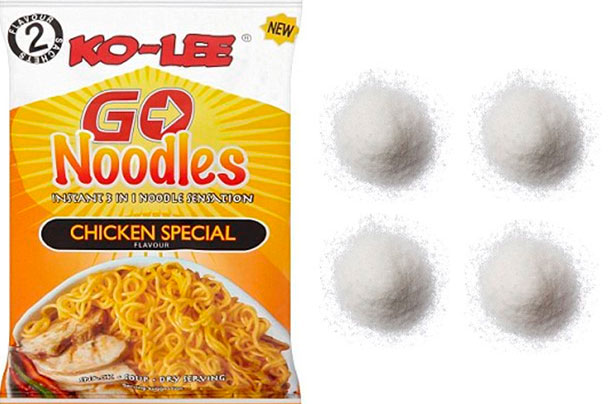 Ko-Lee Instant Noodles Chicken flavour
Salt: 5.8g per serving

We would never dream of eating 12 packets of crisps in a row, but that is exactly how much salt these packaged noodles have hidden inside them.

With 5.8g of salt in every packet, that is the equivalent to a dozen bags of crisps (which are already high in salt as it is).

If you can't resist the lure of the noodles, the best for salt content were Morrisons own brand, with only 0.4g of salt per serving - a massive saving of 5.4g compared to the Ko-Lee Instant brand.