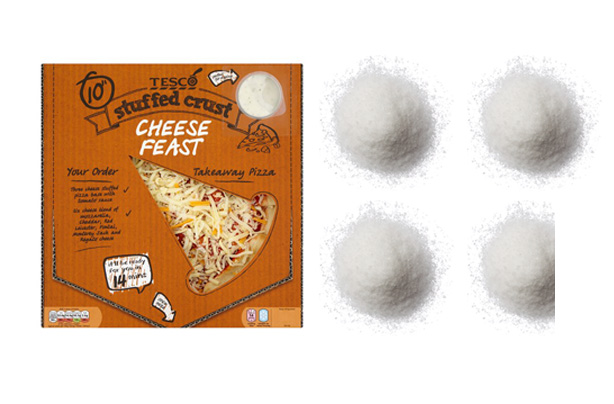 Tesco Stuffed Crust Cheese Feast Takeaway Pizza (245g)
Salt: 3.6g

We get it: a whole pizza isn't top of anyone's healthy dinner list, and you're eating it because you deserve a treat. We're not saying you have to give up the cheesy goodness altogether, but there are pizzas on the market with far less salt than this, which contains more than half your day's worth.

Asda Chosen By You Spicy Meatball Pizza, for instance, is still a very indulgent tea, but contains a whole gram less salt per pizza. And if that's not a lesson in checking the labels, we don't know what is...