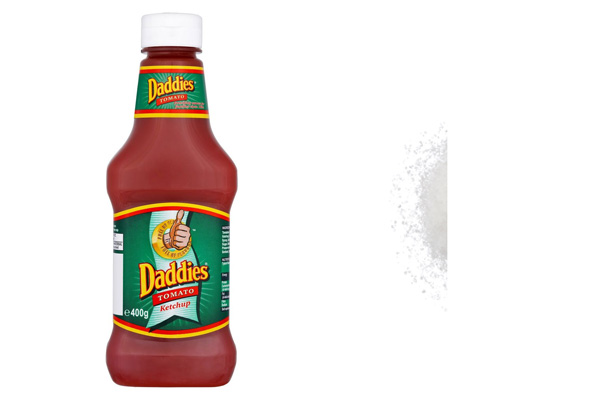 Daddies Ketchup (15g)
Salt: 0.3g per serving

In the grand scheme of things, 0.3g salt doesn't sound a lot - but it's all about context. 15g of ketchup is just one tbsp, and if your kids are anything like ours, they'll consume three or four of those with their dinners.

For smaller diners, that could be almost half of their daily salt allowance, and that's not including whatever they're dunking in it...