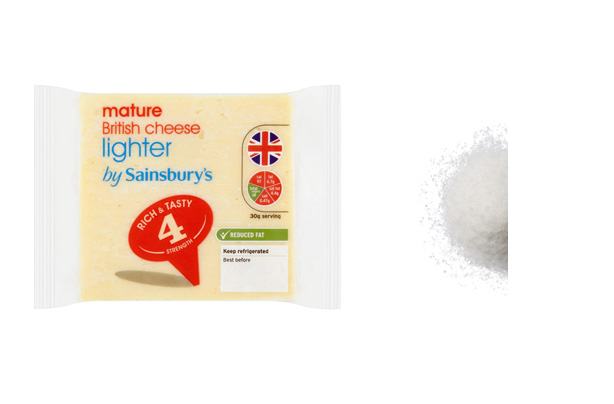 Sainsbury's Lighter Mature British Cheddar (30g)
Salt: 0.51g per serving

Bad news for cheese lovers who pick up this reduced-fat cheese as a healthier choice - it's become much saltier in recent years.

CASH revealed that since 2012, the salt content of this product has gone up a staggering 16%, from 1.7g per 100g to 1.98% per 100g. And when you consider your allowance of salt is a mere 6g a day, that little increase could make a big dent.