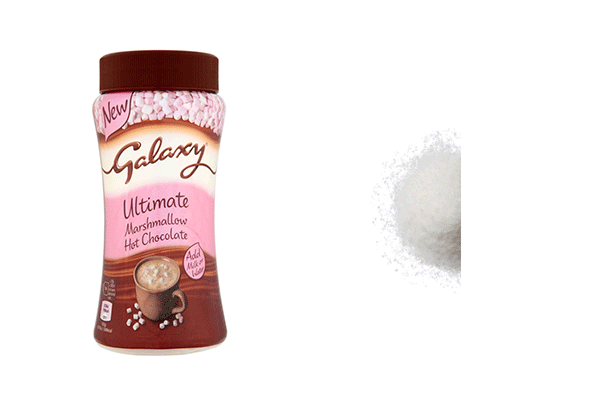 Galaxy Ultimate Marshmallow Hot Chocolate (25g)
Salt: 0.6g per serving

You'd be forgiven for thinking that the warning on a pot of hot choc would be related to the sugar content, but recent research conducted by CASH has shown that this particular flavour contains more salt than some sea water. Yes, really.

Per cup, Galaxy's offering has 16 times more salt than the Government?s 2017 target set for drinks, and significantly more than a standard bag of crisps, which generally includes around 0.46g salt. So remember the next time you boil the kettle, remember it's not just your intake of the sweet stuff you should be keeping in check...