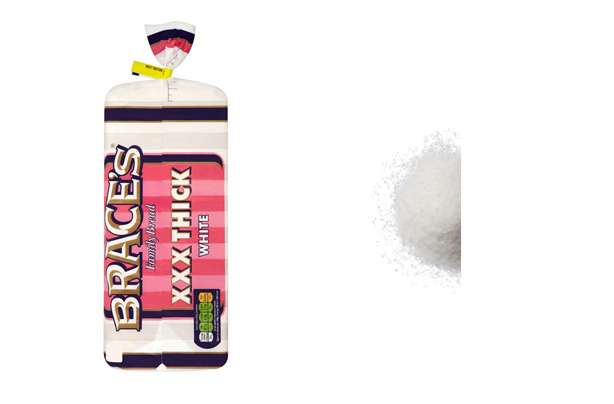 Braces XXL Thick White Bread (51g)
Salt: 0.61g per slice
This thick, pillowy white bread would be one of our top choices for comfort food meals like cheese toasties or beans on toast. However, we were shocked to find that two slices uses up 1/6 of your recommended daily salt allowance, and that's before you've even looked at a filling or topping!
There are breads out there with much less salt per serving, so toast doesn't have to be totally off the menu. Check out our
best and worst bread
round up to find out the best stats for your slice.