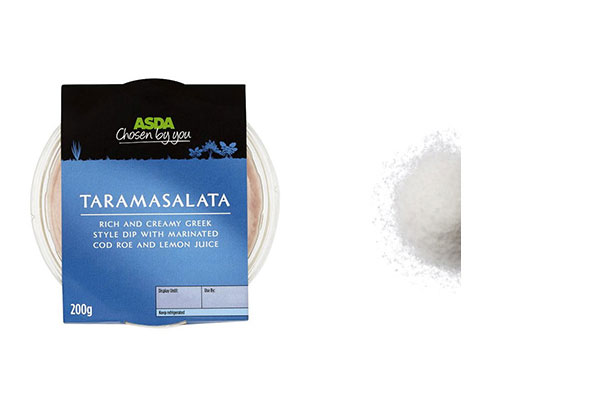 Taramasalata (54g)
Salt: 0.62g per serving

If, like us, you tend to conveniently forget that your favourite dip actually contains a high amount of fat and salt, then it's time for a gentle reminder! Because you could be unknowingly eating much more salt than you realise, especially if you're a taramasalata fan...

According to new research from health campaigners Consensus Action on Salt and Health (Cash), dips contain a whole heap salt, with an average content of 1.25g per 100g.

ASDA's taramasalata came out as the saltiest in the study, with a serving containing as much salt as thirteen Ritz crackers.