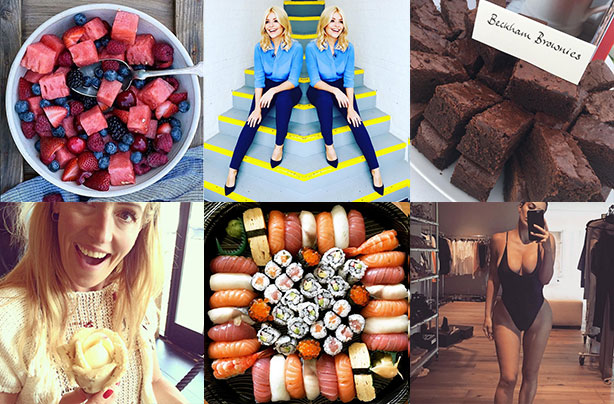 What the celebs REALLY eat in a day
Ever wondered what your favourite celebrity eats all day, every day? Don't worry - we have too, and it's perfectly normal to wonder about those
celebrity diets
, not to mention totally fascinating!
The celeb diet is a topic that magazines love to cover, with so many interviews asking what a typical day in their food-life looks like. We've summed up everything in bite-sized packages so you can peek inside their food diaries.
We're always a little bit obsessed by what celebs eat, and while some eat pretty much the same stuff that we do, others are a little more alternative with their choices of grub. Whether it's a weight-loss fad diet, a homemade family dinner, or a night of luxury wining and dining, you can guarantee that our favourite celebrities will be snapping a pic for Instagram or broadcasting it on Snapchat for all their followers to see.
With so many dieting trends telling us what we should be munching on and what we should be hurling far, far away from our bodies, it's refreshing to see that not everyone sticks to these all the time! A few of our favourite celebs have said that while they try to be gluten-free, dairy-free, or whatever-free as much as possible, they love their treats and try to combine healthy options with indulgent bits here and there.
So many celebrities are admired for their slender frames, intensive workout programs and pricey detox treatments, but it's a relief to see some who stay in shape just by picking whole-food goodness instead of putting their bodies through hell.
While some of their daily menus seem a tad overboard for us to include in our lifestyle (we're looking at you, Madonna!), we can't deny that it's inspiring to see that most of them have meal plans that we so could get on board with.
Scrambled eggs, yummy smoothies and roast chicken, all in one day? Sign us up!