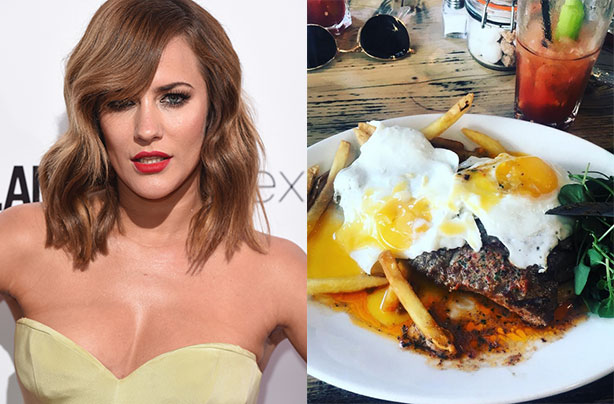 What Caroline Flack eats
Caroline has seriously wowed us with her body transformation, and a lot of it has been down to her diet! She revealed to Fitness magazine that her breakfast is usually scrambled or poached eggs, bacon, avocado, mushrooms and sometimes steak!

Her favourite snack is dark chocolate with sea salt, but she's been cutting out excess sugar, so no more bread, sauces and yogurts. Every so often, she temporarily cuts out alcohol, dairy and gluten to see how it affects her body.