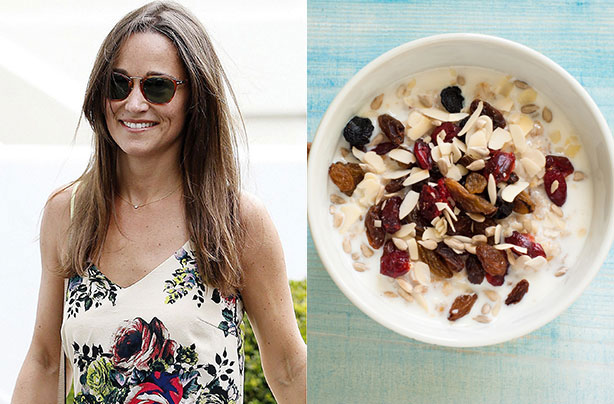 What Pippa Middleton eats
Pippa told Hello magazine that she tries to eat wholegrain and energy-fuelled carbs as much as she can, and increases her portion sizes based on how much she's working out. She loves brown rice, lentils, quinoa and sweet potatoes to fill her up.
Breakfast is either
porridge
or rye toast. A week before an event involves her cutting out alcohol, refined sugar and processed foods.