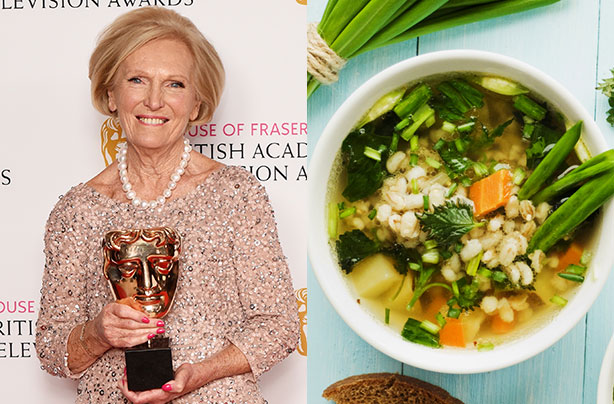 What Mary Berry eats
Our beloved Mary spoke to Good Housekeeping about how she stays so trim, despite having to taste 36 cakes a day during Bake Off filming!
'I have
soup
at lunchtime and I know exactly how many calories are in that soup. I don?t have bread with it, but I might have a salad if it?s very hot,' she said.
'I?ll have a couple of starters if I am in a hotel in the evening. That?s it. Otherwise I will put on weight because I am having to taste 36 cakes a day. It?s my job.
'Freak diets, I don?t think work. It?s control. Have a smaller plate. I have mountains of vegetables - green vegetables, broccoli, beans. I have twice as much as my husband does.'