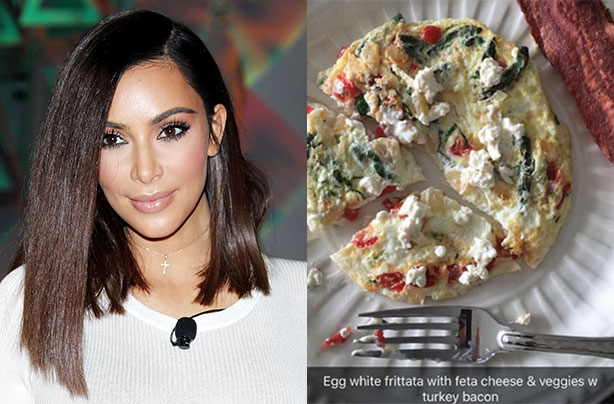 What Kim Kardashian eats
Kim has stated all over her social media that she wants to get back to her pre-baby body, so she's been following the Atkins diet.
Only consuming 1,800 calories a day, she often starts her morning with an egg
omelette
with cheese and vegetables. Lunch is a grilled lime chicken over squash or a spinach salad with feta, and dinner is often courgette noodles with spicy chicken sausage. Snacks include fruit and nut bars, hummus with veggies or Greek yoghurt with berries.
Now, her diet has relaxed a little bit, and she can eat small portions of brown rice, quinoa and potatoes. Because she was breastfeeding, she was strictly off the alcohol - but now that she'd stopped, she only drinks white wine and vodka as they have the lowest amount of carbs.