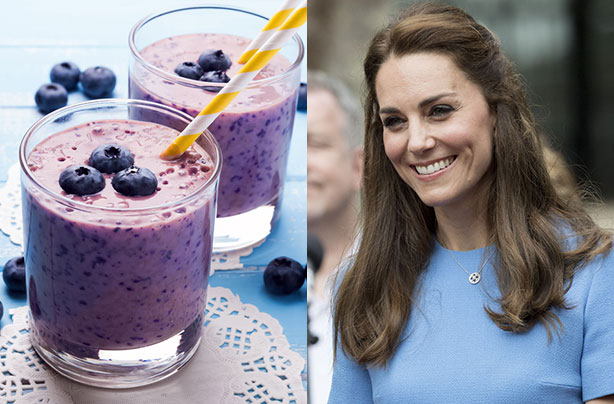 What Kate Middleton eats
Princess Kate is said, according to Celebrity Health And Fitness, to mostly eat fresh fruit and vegetables, lean meat, and lots of smoothies and juices!

It's said that her favourite smoothie is berry puree with almond milk to curb any sugar cravings. She sometimes, apparently, indulges in dark chocolate and gummy sweets!