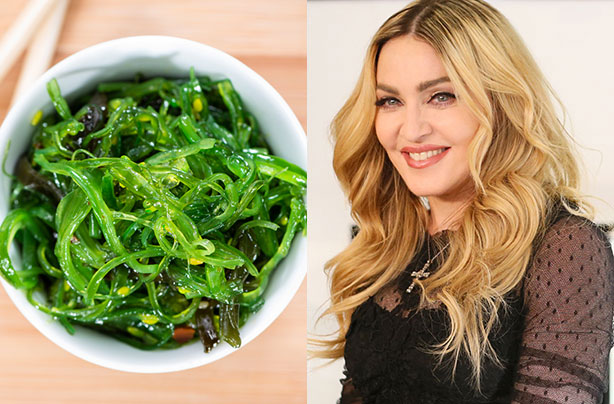 What Madonna eats
In an interview with Larry King, Madonna revealed that she follows a strict macrobiotic diet that bans wheat, eggs, meat and dairy, and focuses on sea vegetables. The diet originates from Japan, and she once told Japanese journalists that she has her own personal Japanese chef who follows her everywhere!
She eats things like
miso soup
for breakfast, soy meat and rice pasta for lunch, barley stew, fish and seaweed for dinner.
Sometimes she allows herself to indulge a little, nibbling on strawberry jam on toast and cookies every so often!