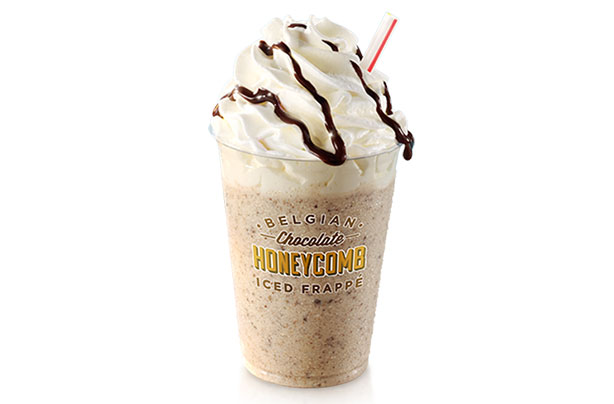 McDonalds Belgian Chocolate Honeycomb Iced Frappe
360 calories, 16g fat, 42g sugar

We get it - you're not ordering this McDonalds drink as a healthy option. But when you consider that it contains more calories and almost as much sugar as a Dairy Milk McFlurry, you've got to ask yourself if it's even a drink at all!

We'll be sticking to this one on treat days only - it's definitely not one to order on a regular basis. The only saving grace is that all of McDonalds summer drinks come in one size only, so you can't make it even bigger!