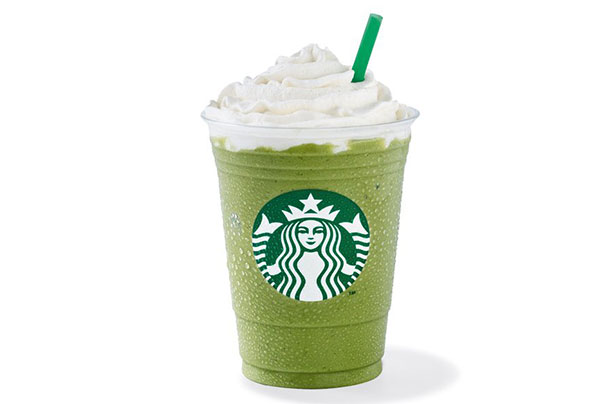 Starbucks Green Tea Frappucino
190 calories, 0.5g fat, 32.9g sugar

Freshly brewed green tea contains no calories, no sugar and no fat, but when it's blended into a Frappucino, the numbers quickly spike.

It's certainly not the most calorific Frappuccino on offer, but most of the flavour comes from vanilla syrup, not the matcha, so it's less virtuous than you might expect. Even when they come in liquid form, Starbucks calories still count!