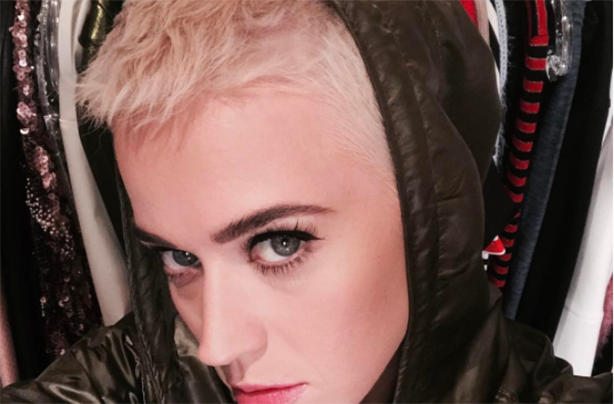 Katy Perry
Best known for her striking dark hair and pale skin combo, you'd be forgiven for forgetting that Katy has been a blonde for quite some time now.
But now she's chopped off all her long locks in favour of the platinum buzz cut doing the rounds in Tinseltown right now - and it's certainly one of her bolder style statements.

She premiered her new look on her Instagram with the caption '✨fifth element flow✨', and followers gave mixed reactions, including a few even saying that she looks just like fellow popstar Justin Bieber!

What do you think of her makeover?