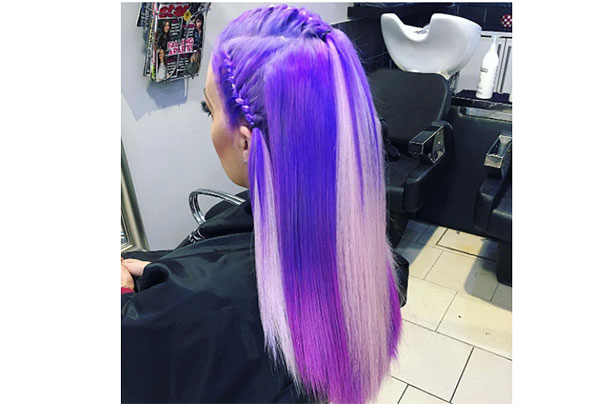 Jodie Marsh
Jodie Marsh has shocked fans with a new 'mermaid' hairstyle.

The model took to Instagram to show off her colourful 'do, telling followers how excited she was to have all shades of purple, blue and pink in her freshly dyed locks.

Next to this fabulous picture she wrote, 'New hair !!!! 💜💜💜💜 thanks to @roxy_hair_extensions_suppliers and @chris_dios_hair I LOVE my new mermaid hair. All shades of purple, blue and pink using @crazycolorltd'

The TV personality used an abundance of hashtags to show how thrilled she was with her new look,' #mermaid #mermaidhair #pink #blue#purple'

Fans and followers praised Jodie for her daring look, calling her 'beautiful'.

One Instagram user wrote, 'Wow this looks incredible! beautiful hair to go with a beautiful lady' and another agreed, 'Absolutely gorgeous xx'.