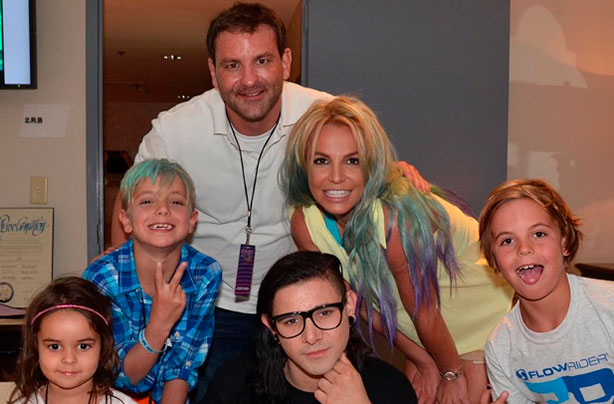 Britney Spears
Stuck choosing between hair colours? Britney Spears has a solution for that!

The pop princess took to Instagram to thank Skrillex for meeting her family, writing: 'it was a dream come true for my boys!!'

But it wasn't just Skrillex that caught fans attention, who were quick to voice their love for her new summery shades. Styled into beachy waves, the singer takes mermaid hair to a whole new level with a double dip-dye that looks incredible.

Just when we thought we couldn't love it even more, we spotted Britney's son Jayden (pictured left) is also sporting Britney's blue hue! Cute or what?