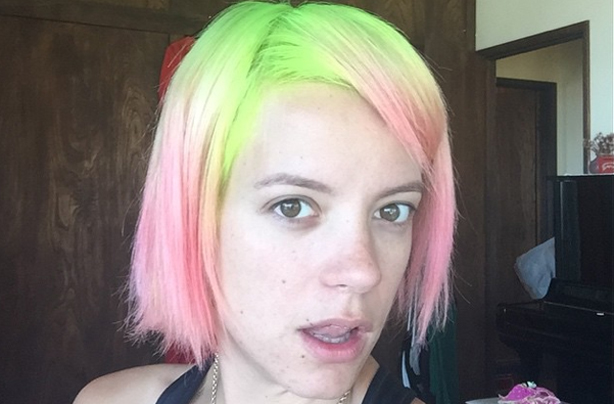 Lily Allen
Look who's back again!

Lily Allen underwent yet another hair transformation in 2015, opting for an ombre style dye-job. The singer shared her new 'do on Instagram with the caption: 'Not long till I?m 30, one last hurrah on the hair front. watermelon hurr dun care.'

Neon green at the roots, and pink at the tips, who knew watermelon could be an excellent hair inspiration?

Keep up the good work Lily!