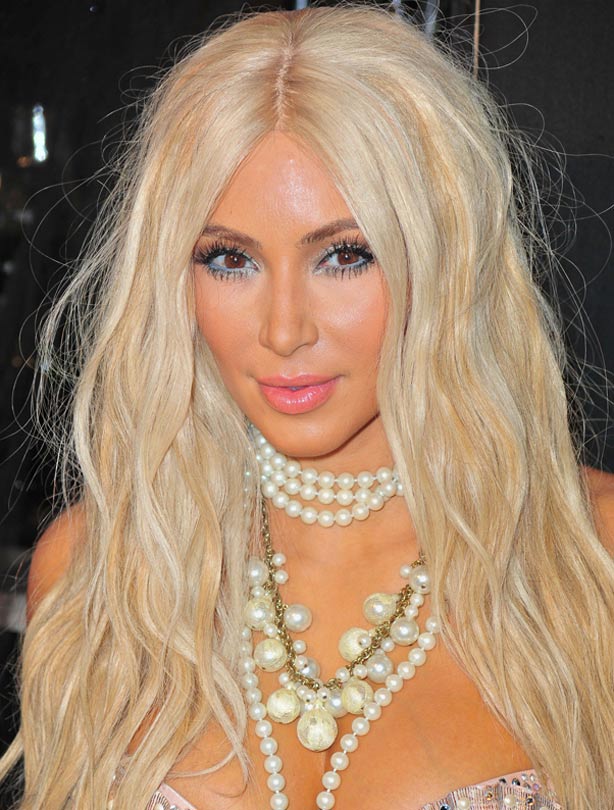 Kim Kardashian
Mermaid or reality star? Kim Kardashian had us all doing a double-take when she arrived at a Halloween party in New York sporting platinum blonde tresses.

The formerly dark haired icon matched her new 'do with blue eyeshadow, pastel pink lipstick, and a sweep of pastel blue eyeliner on the lower lid. To top it off, she added a neck full of pearls and a dress covered in colourful seashells!

Not only does Kim give even the Little Mermaid a run for her money, she has us itching to don the look ourselves! Hairdressers, here we come!