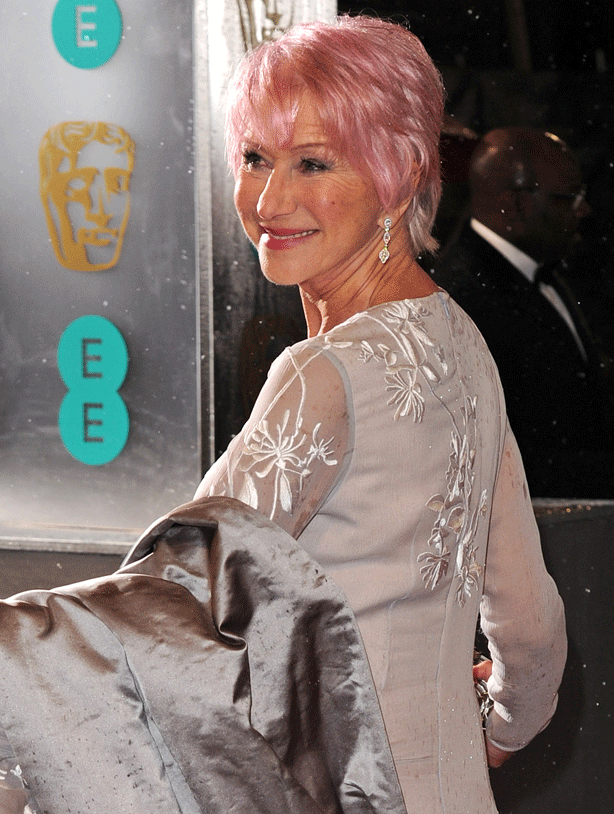 Helen Mirren
Do you remember that time Helen Mirren wore pink hair to the Bafta's? So do we, and we love it!

The Oscar-winner admitted that her inspiration for the 'do came from a contestant on America's Next Top Model, who had also sported candyfloss locks.

We don't know what is more surprising: that actress dyed her hair pink, or that she watches America's Next Top Model! Either way, we love her all the more for it; if reality TV is good enough for a multiple-award-winning-superstar, it's definitely good enough for us!