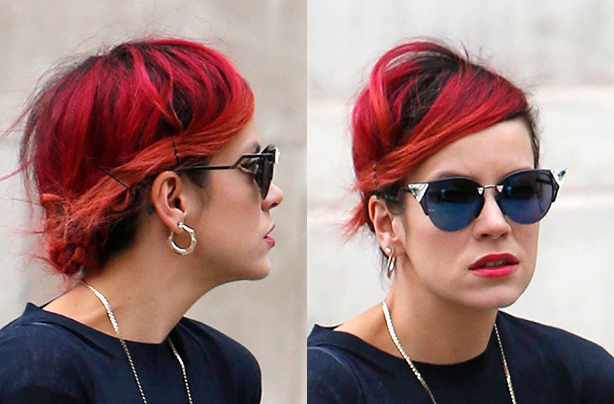 Lily Allen
Hair queen Lily Allen rocked it yet again with this grungy dye-job.

The singer opted for a two-tone look that has been a craze in the celeb world of late, seen on the likes of Kendall Jenner and Caroline Flack to name but a few.

Keeping to her natural black at the roots, Lily's red shade starts further down the hair and it looks amazing.

So next time you're worried that your roots are showing, go for the Lily-look and wear them with pride ladies!