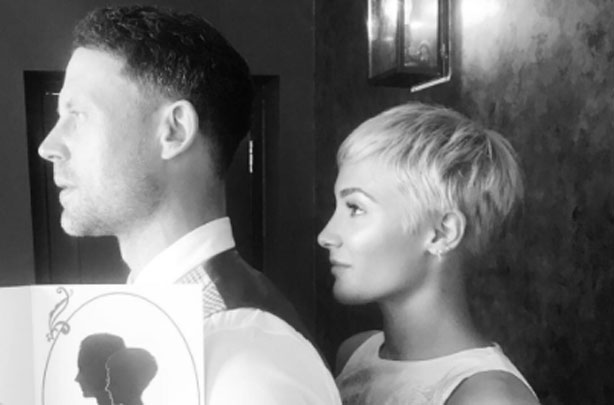 Frankie Bridge debuts blonde do!
The Saturdays' Frankie loves changing up her look from time to time, and now she's decided to go blonde!
The singer premiered her new look on Instagram, with a picture of her and her husband, and of course fans rushed to compliment her new do.
One said: 'I LOVE your hair!', while a second commented 'Officially off to the hairdressers and asking them to turn me into you!! Absolutely beautiful x'. Another said: 'Your hair looks fab! Really suits you 😄x'
While the drastic hair colour change is not very noticeable on the black and white picture, the mum-of-two also posted disappearing videos on the app which gave fans a better glimpse of her new look.
It's only been a few weeks since the former Saturdays star debuted her new pixie cut on social media, which her fans also loved. One said: 'Love the Frankie cut again so much better short' and another adding 'Your hair is back!! Suits you so much!! Pixie 4 ever.'