Watch: 4 times Jamie Dornan made DIY sexy in the first full Fifty Shades of Grey clip
We've come to the conclusion that even the most mundane of activities can be made sexy with the words Jamie Dornan attached to them.
To illustrate, please see the below:
Changing the bins
Ironing
Doing the dishes
Pretty tedious right? But NOW look:
Jamie Dornan changing the bins
Jamie Dornan ironing
Jamie Dornan doing the dishes naked – ok we added that last bit in…
Now add to that doing the DIY. Screwdrivers. Hammers. Copper wiring. Grouting – what a bore!
But no more. This weekend, you'll find us scouring the aisles of B&Q in the hope that ours and Jamie's eyes might meet across the stains and varnishes.
Here are four times he made DIY look sexy…
1. When he carefully selected those cable ties – like he just knew exactly which ones he needed.
2. The smouldering seriousness with which he selects his masking tape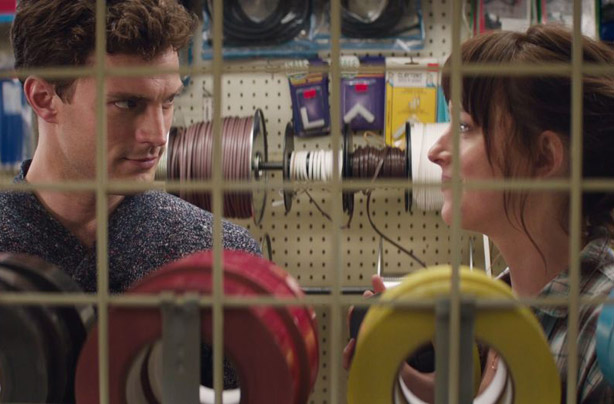 3. … and the way he seizes it out of Ana's hands BECAUSE THIS MAN'S GOT SOME MASKING TO DO – PRONTO
4. When he stood next to all this rope looking all sexy like a modern day Tarzan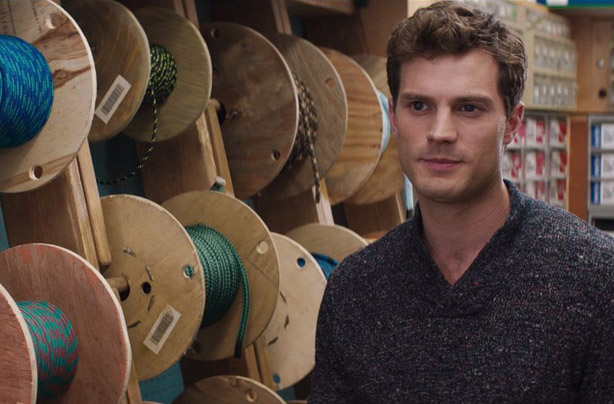 The UK release date for the Fifty Shades of Grey film is the 13 February 2015.