9 ways Jamie Dornan is just like your partner (no, really!)
Jamie Dornan is the golden boy of Hollywood at the moment – thanks to a string of successful TV shows and one VERY saucy turn in 50 Shades of Grey, he's the man of the moment, and everyone wants a piece of him.However, and we can't quite believe we didn't realise this before, but whilst you might be a little jealous of Jamie's leading ladies (and beautiful wife, Amelia), you don't feel too hard done by because Mr. Dornan is, in fact, practically the same as him at home!
Here are 9 reasons why Jamie Dornan is JUST like your partner (honest!)
1. Firstly, neither of them are anything like Christian Grey in real life
In an interview with Stylist, Jamie revealed: 'I don't think I would like him if I met him at a dinner party. I think I'd be a bit like, 'F***ing hell!'
2. In fact, they're just big jokers at heart
Dad jokes, impressions, there's nothing they won't wind you up with.
3. They love hanging out with the guys…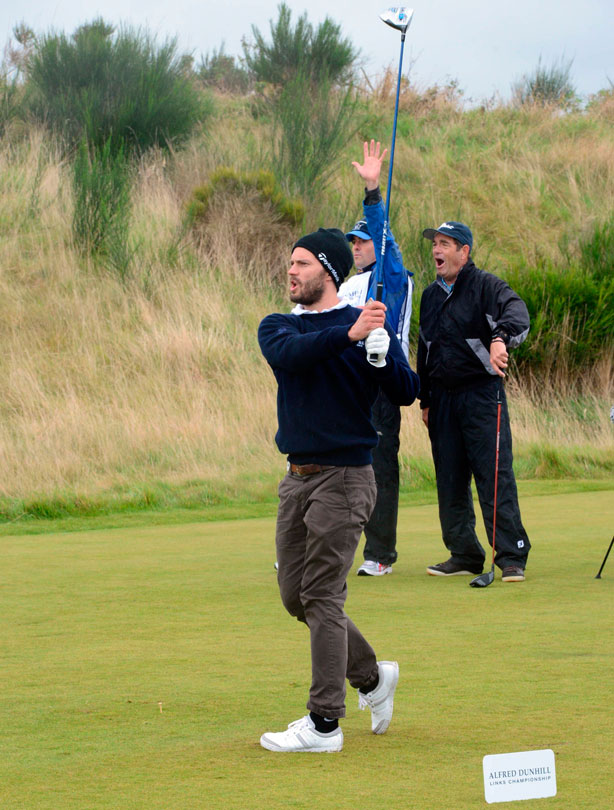 Preferably with some kind of sport involved.
4. …but they're brilliant husbands and fathers too…
Speaking about his daughter with wife Amelia, he said, 'I hope I'm a good dad. It's the most joyous thing imaginable. It's totally changed our lives but only for the positive.'
5. …and always happy to help out with extended family in general.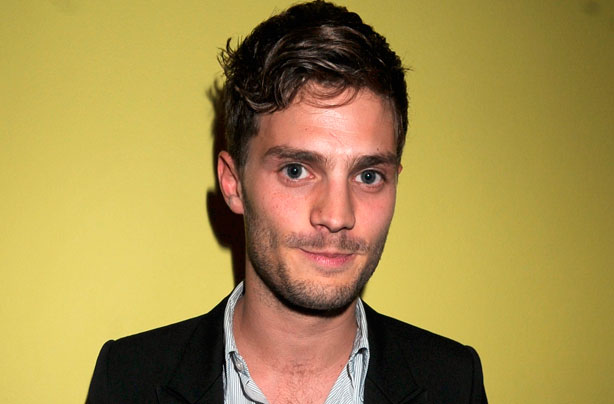 'Before I had my daughter I changed my niece's nappy on a horrific occasion in Hyde Park. And it was like more s**t than I'd ever seen in my life,' Jamie laughed in one interview.
6. Their eating habits are certainly comparable
In an interview with the Guardian, Jamie admitted, 'I could eat 10 packs of Hula Hoops a day and not think about it.' We know someone else like that too.
7. And they've both got questionable taste in shirts…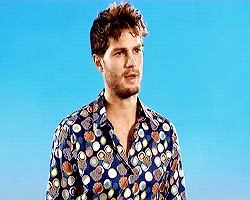 What IS that pattern meant to be, darling?
8. …but you can forgive them as soon as they take them off
SWOON.
9. And hey, what woman can resist those smiles?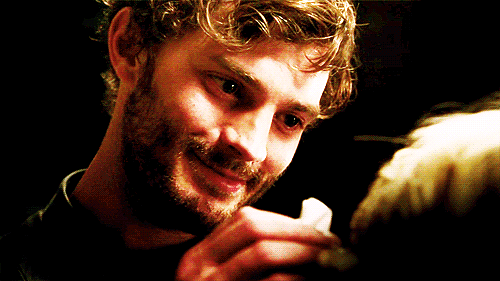 So yes Jamie Dornan is a handsome man, but don't envy his wife too much – you've got your own Mr Dornan sat right on the sofa.