We earn a commission for products purchased through some links in this article.
Be gone pesky holiday blues! We show you how to beat the dreaded holiday blues...
9 ways to beat the post-holiday blues
So you've just come back from holiday and you're hit with those familiar (and dreaded!) holiday blues. The sudden realisation that you're no longer in 30 degree weather abroad or by a quaint, unspoilt British beach surrounded by your friends and family. You can't help but feel a bit down when the days start getting shorter and the cold weather and clouds creep in.
Post-holiday blues might seem like a joke but the combination of not being with your family everyday, heading back to the office to face a barrage of never-ending emails and the prospect of chilly winter on the way can often lead to a sense of dread and sadness.
That's why we've come up with some ways to ease you back into normality and combat those pesky blues. So relax, pour yourself some homemade holiday sangria and we'll do the rest… Sort your holiday pictures ASAP
Look backon your amazing holiday with fond memories by printing off your special snaps.Make a collage of your family trip or if you're a big fan of Instagram, printoff all the cool snaps you took with www.polargram.com. Let's face it, we all feel better with a post-holiday tan (built up safely using SPF of course!). If you jetted off to sunnier climes and you're sporting a holiday glow, be sure to keep it for as long as possible with a delicious smelling after-sun, like coco butter or coconut.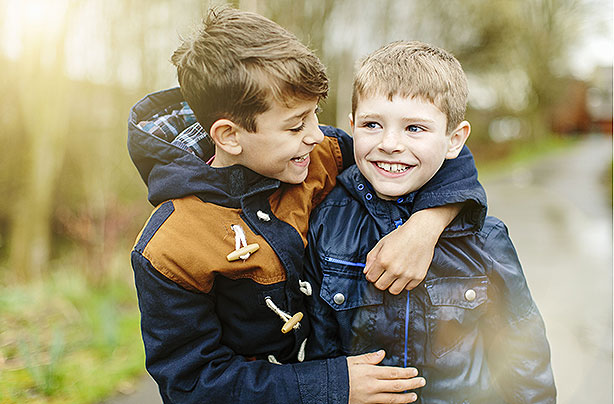 Try not to mope too much and instead focus on other exciting prospects in the pipeline.
Whether it's a day trip with the family or that day in lieu you've got coming up, turn your attention to that. Recreate your favourite holiday cocktail/food dish
Did you love that giant stack of American pancakes, Spanish paella, Cornish fish and chips or local wine? Recreate your fave holiday food or cocktails by giving it a whirl in your own kitchen! Create a playlist of your holiday songs
Weatherlashing it down outside? No worries! Pop a selection of your favourite holidaytunes together and you have yourself a playlist. Recommend your favourite holiday wine and earn 10% commission!
Yes you read correctly. 'The Listing' is a scheme, which offers you the chance to recommend your favourite holiday wines to the team at Oddbins. If it passes the taste test and is listed on the website, there's a chance you can earn 10% commission on any sales generated. Score! Get the kids to create a holiday scrapbook
Have a family craft day and use up those tickets, food receipts, souvenirs and little bits and bobs, to make a post-holiday scrapbook to help remember those memories for years to come. Get involved in after-school activities
Volunteer at your child's school to help out with after-school activities. It will be fun to spend extra time your little ones and it will remind you of family time on holiday. Plan your next adventure!
Don't mourn your last holiday. Take the opportunity to look into next year's getaway. Whether you act speedy and book it now or just start researching where you're going to go next, you'll find the excitement of planning will help relieve the blues.
Do you have any tips for beating post-holiday blues? Add them in the comment box below!
Where to next?