From feeding apps to baby monitors, save time and money with the best iPhone and Android baby apps for new mums.
Becoming a mum for the first time can be an amazing, but overwhelming experience. Remember the days of having a full eight hours a night? Us neither.
Even if you've had kids before, we all get a bit stressed with the demands of motherhood from time to time and it's always handy to have a few tips and tricks to make our lives easier.
Anyone with access to WiFi and a charger will know that the best place to get instant advice and guidance is the handy little gadget in your back pocket.
Yep, you guessed it! Your smart phone has the magical ability of downloading a range of apps right this second – and they might just make nursing a newborn that little bit easier.
From baby trackers to baby monitors, lullabies to baby food recipes, it's safe to say there's an app for everything these days.
But with so much on offer, even picking the best ones can be a very daunting for a new parent. Especially when you've only just worked out exactly which way the nappy goes round.
With that in mind, we've put together our list of the best baby apps for new mums.
All of them will make your life a tiny bit easier while you're caring for your new bundle of joy, from reminding you when your next feeding time is, to providing your little one with a little entertainment so you can finally have a cup of tea.
So pop the kettle on, grab five minutes away from mum duties and find out which apps you can download for that extra bit of tranquility in the gallery below.
Oh, and while you're at it, why not find out which kind of whatsapp mum you are – from the health scare mum right through to the organiser. Click or tap to zoom into this image
Looking for some more friends experiencing motherhood too? Try Peanut!
There's a reason this app has been dubbed the 'Tinder for new mums'. Peanut allows its users to connects you to other mothers near you, letting you swipe each other's profiles.
It also launched a new community discussion feature called Peanut Pages - meaning you can ask for help and advice from your local mum community.
Available at: https://www.peanut-app.io/ Click or tap to zoom into this image
This app gives daily activity suggestions which are designed specifically for your baby's age and stage to support gross motor, cognitive, speech, sensory, self-care and social-emotional development.
Using the app will help parents know when to encourage their childs next step. It also allows them to keep track of every accomplishment along the way.
Available at: https://babysparks.com/ Click or tap to zoom into this image
For first time mums who are a little apprehensive of how to approach motherhood, this app acts as a broad how-to manual.
What to Expect helps guide you through your little one's first two years with expert advice and personalized support on everything from giving your little one their first bath to changing the first nappy.
Available at: https://www.whattoexpect.com/ Click or tap to zoom into this image
Wondering what stage your baby is developing at?
This baby app is an informative little app, which helps you track and understand your baby's cognitive development.
With video explanations and over 500 facts, the week-by-week updates are informative, fun to follow and a notes feature helps you learn at your own pace.
Available at: https://www.thewonderweeks.com/about-the-wonder-week-app/ Click or tap to zoom into this image
With Baby Monitor 3G, available for iOS and Android, you can monitor your baby's sleep without having to constantly go their room and take a peak.
All you need to do is leave a smart device or a laptop next to where your baby is sleeping, and connect the device you're using to your phone, laptop or tablet. The app will allow not only to hear your baby, but also see him and make sure they're okay.
You can even use it if you're not at home but still want to check up on your baby. Baby monitor 3G also lets you know when your baby wakes up, and allows you to speak to them from a distance. Click or tap to zoom into this image
Any new mum wanting to preserve her mental sanity should seriously consider investing in a baby feeding app.
Recommended by NHS midwives, the Baby Feed Timer has proven a great help for many new mums. This helpful app tracks your baby's feeding schedule, whether you're breastfeeding or bottle-feeding.
The log helps you record when and how long your baby feeds for, and it also reminds you when the next feed is due. Many mums have continued to use the app even after their baby started on solid foods, and swear by it!
Rated 4.8 out of 5 by fellow new mums, the app is extremely helpful for aiding that baby brain! Click or tap to zoom into this image
Taking care of a baby or a toddler is already a handful in the best of days, but it becomes particularly challenging when your child is ill.
For when your little ones aren't feeling their best, the Calpol app allows mums to search for medical info quickly on their smartphones and get a rough idea of what might be wrong.
Other helpful features include a dosage diary that records medicine dosage and alerts you when next one is due and a temperature tracker so you can keep track of how your child is doing throughout the day. Click or tap to zoom into this image
Babies require your undivided attention for the majority of your day, but sometimes you just need a few moments to yourself. But how can you make that precious me-time happen if you don't have anyone else around?
Enter baby nursery rhymes apps. There are plenty of life-saving apps out there, filled with soothing songs that will calm your baby and keep him busy for at least a few minutes. Perfect if you want to finish your cup of coffee while it's still warm, or if you need to entertain your baby on a bus journey or while you wait for a doctor's appointment.
With cuddly bears and classic lullabies, Baby's Music Box is a great option if you're an Android user. Try KidloLand for iOS, which also allows you to create a 25 song playlist.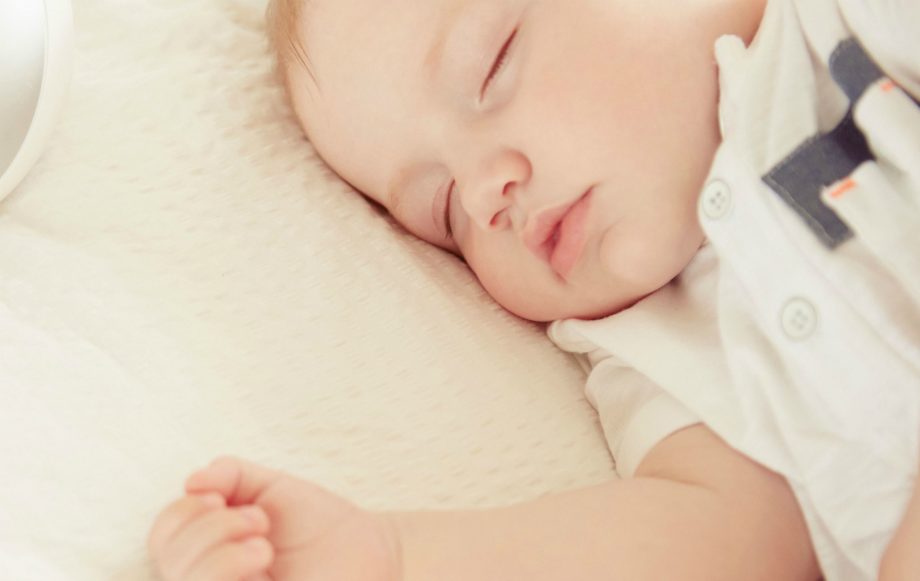 Click or tap to zoom into this image
Getting babies to sleep is one of the most difficult tasks of being a parent. Unless you're a baby wizard and can send your child to the land of dreams in the blink of an eye, getting a little help from technology may be your best shot.
Designed to soothe your baby in the same way a lullaby does, white noise apps emit sounds that will make your baby drift off. In the first times of using the app, you may have to experiment with what sounds work best for your baby, and there's plenty to chose from: rain, birdsongs, xylophones? You pick. Click or tap to zoom into this image
This is an image
10
of
15
Keeping track of everything in your baby's life can be overwhelming for any new mum, especially with everything else you may have in your mind.
To make your life easier, an app to keep track of everything that's going in your little one's life might be a good idea. With such apps you can log all the important information regarding your baby, and make sure you won't forget anything!
Baby Connect has been highly praised by parents and allows you to track information like nappy changes, sleep, mood, medicines that you can then easily exchange with other carers - entries are instantly synchronised on each user account. Click or tap to zoom into this image
This is an image
11
of
15
While remembering to put your baby's rattle toy on your bag might not be at the top of list of priorities every time you're leaving the house, it will be a lot harder to forget your smartphone. So why not use that to your advantage and turn your phone into a rattle toy in times of need?
With these rattle toy apps, you can soothe your toddler when you're out and about, or even if you're at home and you can't get anything else to work. Although be prepared for your baby to actually prefer the modern version of the rattle toy! Click or tap to zoom into this image
This is an image
12
of
15
Constantly having to think what you will be making for your baby can be exhausting, so getting an app that gives you healthy recipe ideas can really be a life changer.
There are several apps for baby food recipes available, but we think a good one for iOS is Baby weaning recipes, planners and guide. It includes 193 weaning recipes, from first purees to breakfast ideas and healthy snacks; 26 weekly meal and over 100 articles from experts on baby nutrition - so everything you need to give your baby a healthy, balanced and varied diet.
A good alternative for Android is Baby Recipes & Health, with lots of age specific recipes for your children. Click or tap to zoom into this image
This is an image
13
of
15
The NCT Babychange is the easiest way to find your nearest baby changing point when you're on the move.
We all know how stressful it can be trying to locate a suitable place with babychanging facilities when you're out and about in busy towns and cities, especially if it's just you and your baby on your own.
Take the stress out of shopping, holidays and family days out and download this app instead. Simply enter your current location and the app will do the hunting for you - points appear on a map so you'll know exactly which direction to take. Click or tap to zoom into this image
This is an image
14
of
15
Fisher Price Animal Sounds app
Babies usually love animals, so what better way to keep entertained than letting them watch their favourite little buddies?
Designed for babies 6 months and over, Fisher Price's interactive app lets you play different animal noises for your baby, so they can learn more about the animal kingdom.
The sounds are accompanied by pictures of the different animals and can be triggered by your baby's touch or by shaking the phone. An added bonus is that you can finally stop practicing your 'Mooooooo' and 'Oink, oink!' impressions?
Available for iOS and Android. Click or tap to zoom into this image
This is an image
15
of
15
Welcoming a new family member can throw any household into a chaos, so any help in organising your family life is welcome.
If sticky notes aren't your thing, try Cozi, an app that's guaranteed to keep you and the rest of your family organised (bar the newborn baby - their schedule boils down to sleeping and eating). Share a calendar so you and your partner can both keep on top of any other activities you or your kids have going on, INSET days and vets appointments. This app also allows to create and share to-do lists so nothing is ever forgotten, and keep a journal of special moments.