We've all been there – the desperation you feel when you think you've tried EVERYTHING to get your baby to sleep. You've rocked, 'shh'ed, sung and pleaded, your nursery is full of mobiles, blankets, and dummies galore, and still it seems like you're out of options.
However, no matter how many clever gifts and gadgets you've got in your arsenal, you're about to get one more – because we'd bet you very good money that you haven't tried THIS.
Sydney-based dad Nathan Dailo shared this video of his 3-month-old son Seth and the unusual trick he uses to get him to nod off – and when we saw how simple it was, we couldn't believe our eyes!
At the beginning of the video, Seth is wide awake…
…but with a few gentle brushes with an ordinary sheet of tissue paper…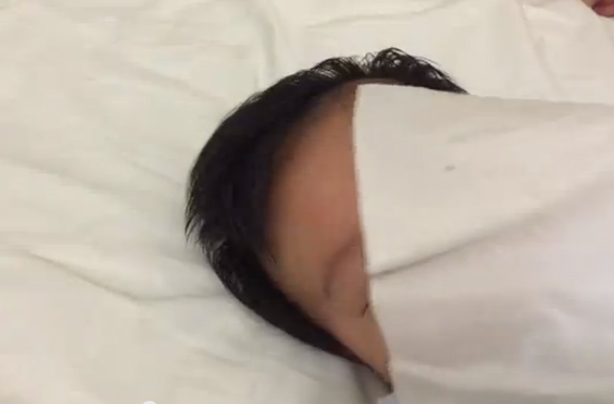 …he drifts off to the land of Nod – in less than 40 seconds!
Since Nathan shared the clip, it's been viewed by more than 150,000 sleep-deprived parents around the world.
Commenters on the vid are equally astounded, but eternally grateful. One wrote: 'This worked for my baby 5 times already so thanks!'
Nathan explains, 'You can try just about anything – we have found running your fingers over their forehead or over the bridge of their nose lightly will give the same effect too. We just thought a tissue would have a funny side to it! It's worked with a few others! :)'
Will you be trying this with your baby? Or have you got an ingenius trick of your own? Leave us a comment and let us know!