BBC radio presenter Alex Dyke has been suspended after comments he made on his BBC Radio Solent show on Wednesday 12 August 2015.
Speaking at the beginning of his show, which the BBC describes on their website as 'visiting the Solent region's quirky corners' and giving listeners 'your chance to be a Mouth of the South', Alex passed comment on breastfeeding in public, saying it was 'unnatural' and 'has to be stopped.'
He said: 'There's stuff that, particularly in this day and age, guys should say. I'm going to tell you what guys are thinking. It's 2015. Ladies, mums, we don't like breastfeeding in public. We don't. Honestly.'
Here's what you had to say on Facebook…


The presenter went on to cite an experience he'd had the previous day with a lady breastfeeding on the bus:
'Yesterday I was on a bus and a lady was on this bus. She was quite a big girl, she had a toddler with her, a baby and some shopping. She starts to breastfeed her baby on the bus. I didn't know where to look. She's putting me in an embarrassing situation.'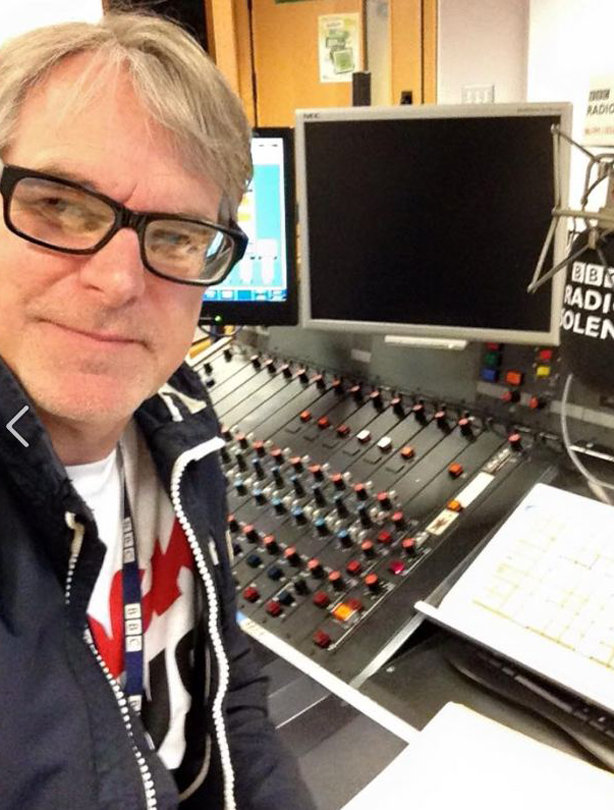 Alex's comments have caused outrage amongst breastfeeding advocators
Alex continued:
'Breastfeeding's unnatural. It's the kind of thing that should be done in a quiet and private nursery. We don't want it in public, do we fellas? Ladies, maybe you agree with me?'
The broadcaster went on to mention that there is a time when it's okay to breastfeed in public, but that was 'in the Stone Age when we knew no better.'
Alex's comments went on to spark an online petition calling for him to be taken off the air
He also stated that 'there's plenty of formula out there now, with the same calcium and vitamins in it' and that breastfeeding is just 'not a great look.'
Callers were quick to share their opinion, with some (women included) supporting Alex's comments. Others, however, called in to put Alex in his place, and the airwaves were full of callers hotly debating the comments.
As of Thursday 13 August, Alex has been suspended, and the BBC confirms he will not present his show on Friday 14 August. A petition on Change.org which launched shortly after the show was aired called for the presenter to be taken off the airwaves – and received thousands of supporting signatures.
It has not been confirmed how long the suspension will last, but the presenter has apologised for 'any offence caused'.
GoodtoKnow contacted Alex Dyke for comment but have yet to receive a response.
You can hear the full extent of Alex's comments by listening to the show, here, and read the petition, here.
What do you think to Alex Dyke's comments? Ill educated or simply airing his opinion? We'd love to hear what you think on the matter. Leave us a comment below.