Former soap actress Claire Sweeney has revealed the terrifying moment she thought her son would choke
 to death.
The mum-of-one was weaning her baby son, Jaxon, onto solid foods for the first time when the life-threatening incident happened.
Speaking to BT.com, she said:
'I give him Ella's Kitchen pouches, which are great, and he has the breast and bottle, but I went to the doctor the other day and they said he needs to start trying different finger foods now.
Claire described the 'terrifying' moment her son choked 
'So I went to Tesco and bought a big bunch of bananas, sat him down, broke a bit off and let him start eating it. And he just went purple and choked.'
Luckily, the 44-year-old had only recently taken a basic first aid course during her pregnancy, which had taught her what to do if a child is choking. The 44-year-old described the heart-in-mouth moment, saying: 
'I had him upside down, whacking his back and I panicked – it frightened the life out of me. 
'He was fine, the banana just flew out and hit mum on the face and the next thing he's laughing and smiling and I'm sitting crying, it was terrifying!'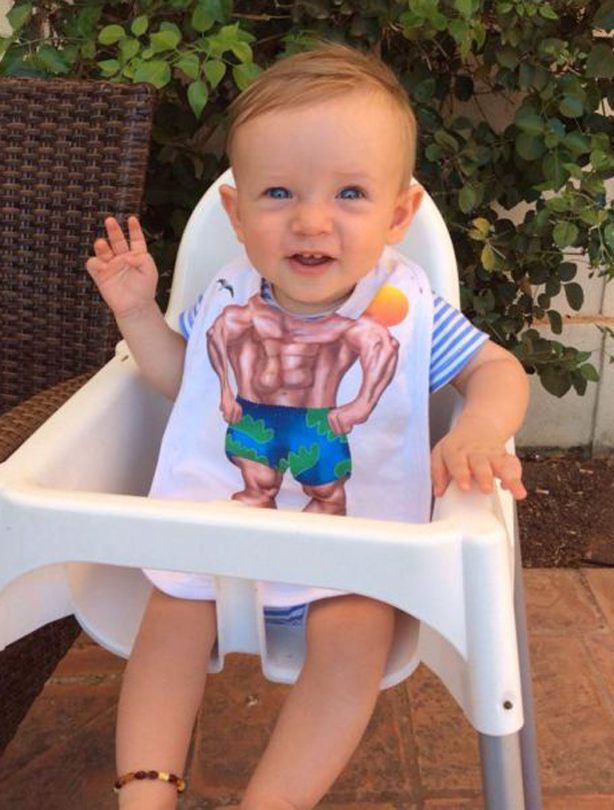 Jaxon turned one in September 
Understandably, Claire was immediately wary of the next time Jaxon tried solid foods. She told OK! magazine:
'It was the first time I'd let him try solid finger food so my instinct afterwards was not to try it again, but he's been fine ever since.' 
Despite the terrifying incident, and splitting with Jaxon's father earlier this year, Claire has said that she is loving being a mum, even though it took two miscarriages and failed attempts at IVF to get there.
'I cherish every moment with Jaxon. He's my miracle boy – I never thought I'd be a mum at the age of 43 but here he is and it's the best thing to ever happen in my life.'
Would you know how to treat a choking baby? Let us know by leaving a comment in the section below.