Disney's Frozen Fever is released across the country on March 13th
(as a preview to another Disney smash, the reboot of Cinderella!) and we
cannot wait. Now here's what you can expect from Elsa, Anna, Olaf and
co. in the new trailer, which has been released today! 
We're pretty excited for the big release of short film Frozen Fever and
the FIRST official trailer has made us all giddy for Frozen 2.0. So
what's in store for our favourite characters, Anna and Elsa?  
Well from what we can tell, it seems winter has lifted in Arendelle for Frozen Fever and the town is getting ready for Anna's birthday party, but surprise surprise, there's a snag…Elsa gets a cold! But this is no ordinary cold (how could it be when she possess THAT power!). Oh, and Olaf gets a bit greedy and tucks into Anna's birthday cake. Tut tut. 
You'll have to actually watch the film to find out what happens to Elsa,
but we're sure there's going to be stomping tunes, powerhouse ballads,
laughs aplenty and amazing princess dresses to gawp at.
In the meantime, feast your eyes on the trailer below and the sneaky
stills from the upcoming film. We're off to warm up our vocals in prep
to learn the new songs… 
Check out Elsa's incredible magical dress. We predict a sellout in Disney stores already!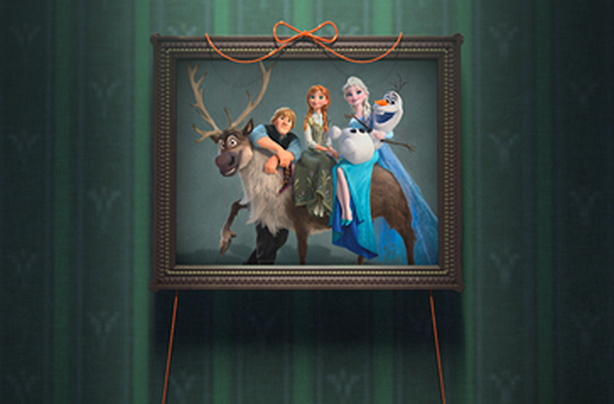 Probably the best family portrait we've ever seen. They practically feel like our family. 
If only our birthday looked like this…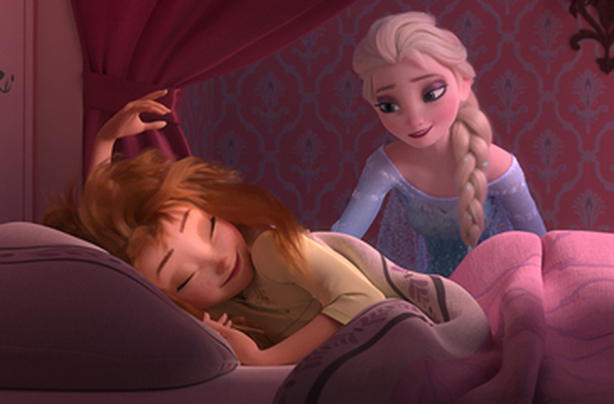 We're glad to see Anna still has trouble waking up! 
Olaf, we'd faceplant the birthday cake as well.