The scariest time of year is fast approaching and we've been busy coming up with Halloween ideas to keep you and the kids busy.
So it's that time of year again, October half term approaches and you're looking for anything and everything to keep your little ones entertained while school's out, which can be difficult when it's cold and windy outside and the days are getting shorter and shorter.
Thankfully though it's almost Halloween! And we've been scouting about for the best Halloween events that are on this October that will keep your little monsters busy (for a day or two at least).
We've looked for Halloween events all over the UK, and rounded up some of our favourites for Halloween 2016.
1. Royal cruelty and a headless Lady at Corfe Castle, Dorset
This spooky ruined castle on the Jurassic Coast is over 5,000 years old – and a strong reminder of Britain's gruesome past. Its stories of imprisonment, torture, treachery and murder will give you goose-bumps. But if that doesn't do it, people have heard the sound of a child crying nearby (a family that got overrun by the civil war) and reportedly seen the headless body of a woman in white roaming around the battlements.
Tell me more…
2.Tulley's Farm Shocktober Fest, West Sussex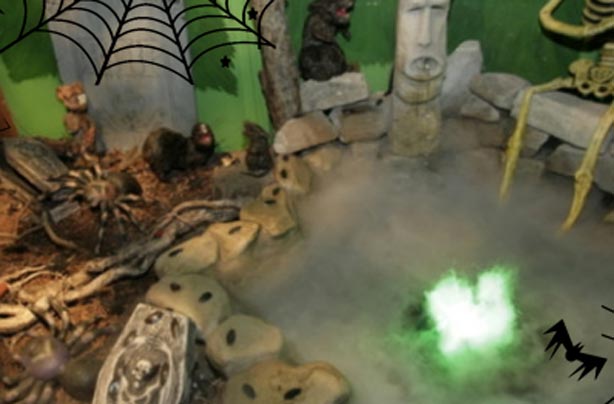 When?1st October – 31st October 2016 This family friendly attraction will give you the heebeegeebeez! With loads of haunted experiences to enjoy, street attractions and live actors, there's something for everyone – including The Creepy Cottage and Coven of 13.
Tell me more…
3. A questionable ghost at Speke Hall, Liverpool
The story goes that Lady Mary, the heiress of the black and white Tudor manor, threw her baby son out of the window and into the moat whilst maddened with grief and anger. Her husband had gambled away the family fortune to live the high life – yes, it happened back then too! Lady Mary then went down to the great hall and committed suicide. Although facts suggest this spooky tale isn't true, reports of a ghost in the haunted chamber have been going for 100 years! Crikey – what a grim tale!
Tell me more…
4. Wookey Hole, Somerset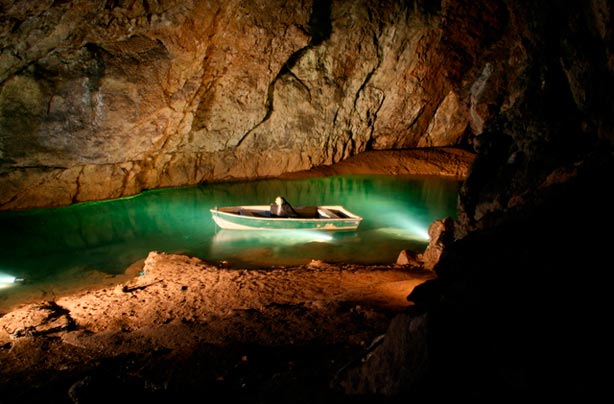 When?22nd October – 30th October 2016 Take a plunge into these dark and terrible caves, where the legendary Wookey witch lived, cackled, and cast her spells years and years ago. This year you can explore the new lair, Chamber 20, buried hundreds of feet beneath the Mendip Hills! Along with a fancy dress competition and circus show, we think there will be enough to keep your little monsters entertained.
Tell me more…
5. The hard-up Duchess of Ham House, Surrey
Known as The National Trust's most haunted house, the story goes that the Duchess of Lauderdale (the lady who owned the house) haunts the place to this day. Sounds of footsteps and the smell of her favourite rose perfume are heard and smelt in the Duchess's bed chamber. Jeepers! If you're brave enough to visit (we aren't), tell us what you thought on our Facebook page.
Tell me more…
6. A lifeless legion march at Treasurer's House, York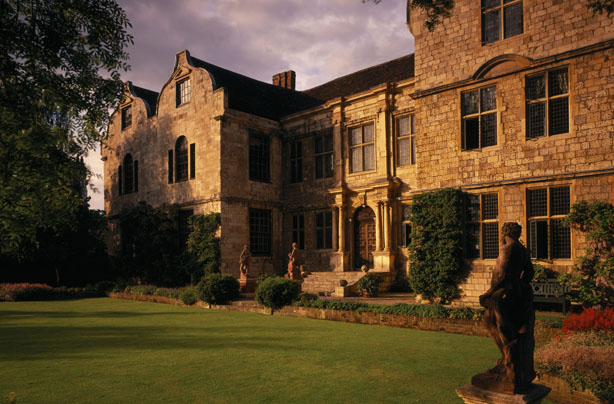 This huge mansion in York is where the country's old treasurer used to live, but bizarrely, the spooky tale here has nothing to do with the treasurer. An engineer was installing the central heating in the mansion's cellars when he heard a trumpet and saw a soldier's helmet appear through the wall. Behind the trumpet player was a horse and 20 Roman soldiers carrying swords and shields. Needless to say, the poor bloke fell off his ladder.
Tell me more…
7. West Midlands Safari Park Spooky Spectacular
When?1st October – 31st October 2016 Get dressed up and prepare for some Halloween family fun. The safari park is hosting a Spooky Spectacular event which will involve a whole host of creepy characters, terrifying tales, late night rides and all sorts of spooky things to see and discover. New this year is the Dino Quest, an adventure in which you must help explorers to find the missing dinosaur, before the mad scientist does!
Tell me more…
8.Churchill's ghostly tale at Chartwell, Kent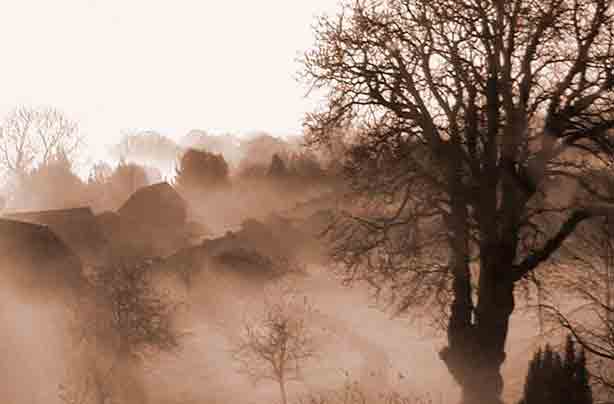 Take a trip to the previous home of Sir Winston Churchill and hear the ghost story there. The tale comes from Churchill himself in an article he called, 'The Dream'. Winston says his dad appeared in his red leather armchair right in front of him. They have a conversation, he says, about what has happened since his dad passed away; two World Wars, family gossip, the usual. Randolph is disappointed his son 'didn't go into politics' or 'make a name' for himself – both of which Churchill did. He then lit a cigarette and vanished.
Tell me more…
9. East Links Family Park Halloween weekends, Scotland
When? 15th October to 24th October 2016 This family farm will transform into a Halloween horror complete with a witch's cabin, a ghoulish ghost train, pumpkin hunting, spooky face painting and much, much more.
Tell me more…
10. The phantom bookworm at Felbrigg Hall, Norfolk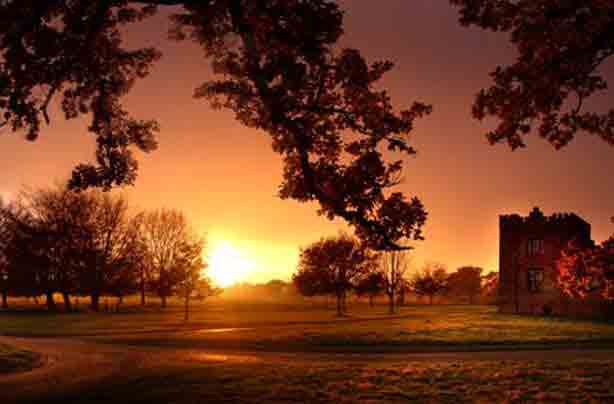 They say this magnificent library and grand hall in rural Norfolk is haunted by a phantom bookworm who returns to the library to read all the books he didn't have time to when alive. About 200 years ago, a fire broke out in the library and William Windham III risked his life trying to protect the books – he died as a result of injuries from the fire. Ever since, he's been seen sitting at the library table reading or relaxing in the library chair. According to legend, the ghost only appears when an exact combination of books is put on the chair – that's one hobby we never thought would terrify us!
Tell me more…
11.A spurned lover's revenge at Dinefwr, Carmarthenshire
This 2,000-year-old castle is set in an enchanted Welsh national park and rumoured to be haunted by a woman called Lady Elinor Cavendish. She ran away from a man she didn't love to her family home in Wales – but the man, consumed by anger, followed her and strangled her to death. Nasty! In the 1980s, a cameraman tried to film her ghost but got nothing. Eerily, he said that while asleep he felt invisible hands squeezing his neck. Staff say lights switch themselves on and off, muffled voices are heard in empty rooms and cigar smoke is smelt. Err, don't think we'll be staying overnight – ever – thanks!
Tell me more…
12. A giant presence at Dunster Castle, Somerset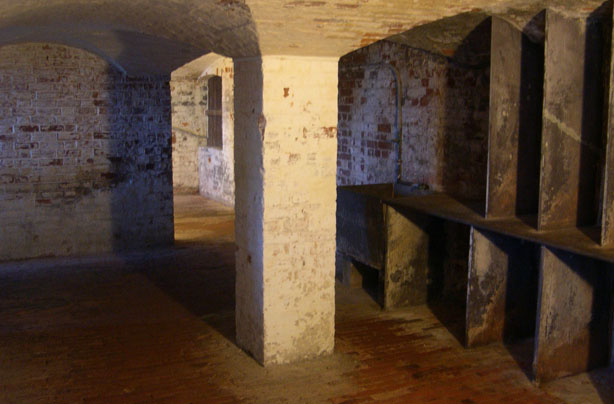 The history buffs say this castle deep in the heart of Somerset is a popular 'haunting ground' for ghosts. Staff say they've seen a mysterious man in green wandering through the old stable block and that stock strangely falls from shelves. Weirdest of all, the remains of a seven-foot tall prisoner, chained by the wrists, were found with 3 or 4 other skeletons.
Tell me more… 
13.A grieving ghost at Nunnington Hall, York
Thiseerie stone-house on the River Rye in York has a reputation for being haunted by the Lady of Nunnington – not another one! She locked her step-son away wanting her own little boy to inherit the estate. But when the young boy escaped, her son was so upset he watched for his return intently and one day leaned too far out the window and fell to his death. His mother, utterly saddened, now roams the house – you can sometimes hear the rustling of her silk dress. Listen carefully and you might just hear it too!
Tell me more…
14. A murderous past at Baddesley Clinton, Warwickshire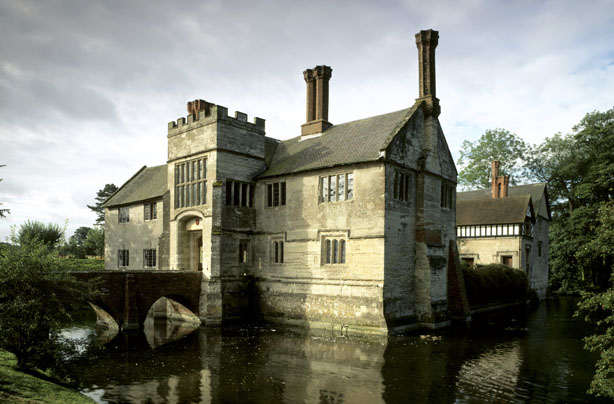 This old estate in Warwickshire filled with ghost stories! Visitors have reported hearing footsteps along corridors and seen door handles turn without anybody touching them! There's a bloodstain on the library floor which is said to belong to the murdered priest of Baddesley church, who was strangling his wife when he was killed. Scientists have since proven it's actually pigs blood – but it's still gory!
Tell me more…
Know of any great spooky things to do with the family? Let us know in a comment below and we might even feature them in our round-up!