We earn a commission for products purchased through some links in this article.
There's nothing we love more about the Great British Summer than a great British picnic – and now we've discovered these handy hacks, we're even more excited to spread our blankets and get out in the sunshine.
From clever tricks for making your usual snacks to totally out-there ideas we can't believe we hadn't thought of sooner, these picnic hacks for parents are the best the internet has to offer, and will take your next picnic from average to amazing. Scroll through the list, and get planning!
1. We'll start with the prep. Firstly, this is the most genius idea for a table we've ever seen
Image: Wunderweib
It's easy access, but off the ground – no ants in this picnic!
2. And a shower curtain under your picnic blanket can help to prevent soggy bottoms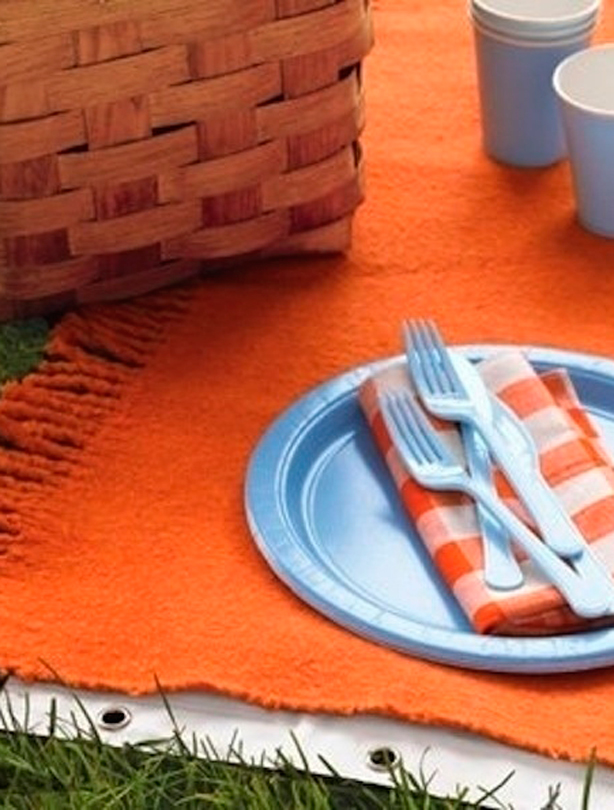 Image: Real Simple
For those times when it's rainy one day, and boiling hot the next (i.e. every day in England).
3. If you're feeling really fancy, you could pre-make these useful little cutlery pouches
Image: Think Garnish
They come with everything down to seasoning – what a hostess with the mostess you'll be!
4. Or even these surprisingly simple homemade paper hampers
Image: Oh Happy Day
This blogger kept theirs plain, but we reckon the kids would love to let loose with the crayons and personalise their own. Full instructions at Oh Happy Day.
5. Be sure to freeze some water bottles the night before
Image: Martha Stewart
They double up as ice packs, saving you space, keeping your picnic fresh AND providing a cool drink once they've melted.
6. Now let's talk sandwiches. There are two easy ways to keep the filling from falling out: wrapping them…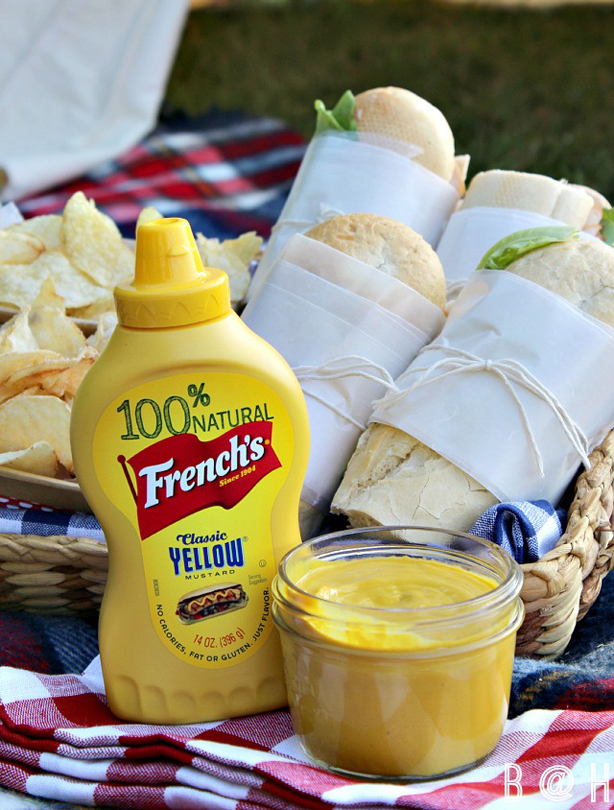 Image: Bliss At Home
All you need it greaseproof paper and some string.
7. …or pressing them
Image: The Crepes of Wrath
This recipe includes pesto, prosciutto and cheese – yum!
8. Alternatively, if you're more of a bagel family, old CD spindles make great portable cases!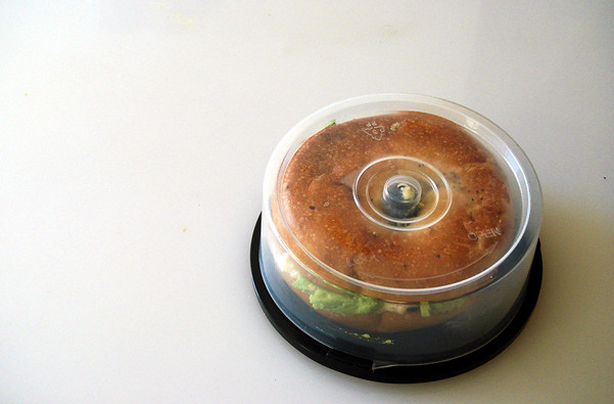 Image: Flickr
We've all got at least two of these lurking in a cupboard somewhere…
9. Boiled egg fans will love this little trick
Image: Woman Hacks
They're a picnic classic, and now they're not such a pain to make.
10. You can make fruit and veggies more accessible by pre-slicing your apples…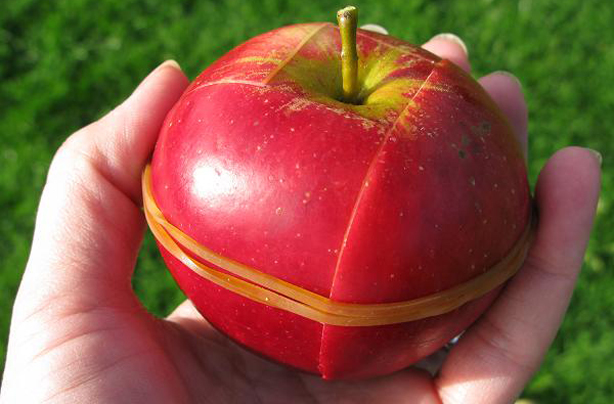 Image: Time to Craft
Securing them with an elastic band means they won't turn brown, but they're super easy to eat when you're ready.
11. …dicing your watermelon for little hands
Image: Mama Say What
Find out how in the full tutorial.
12. …and packing veggies in jars with the dip already in the bottom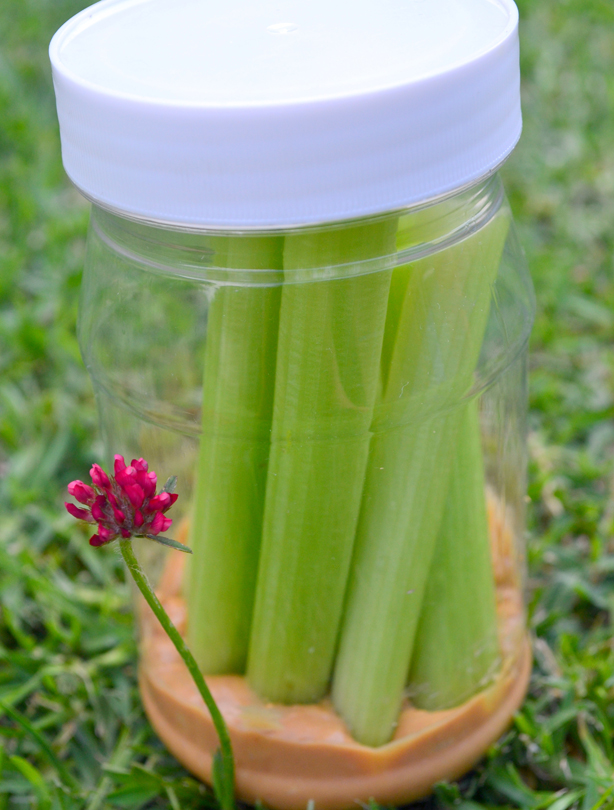 Image: Daily Dose of Fresh
Minimal mess, maximum yumminess!
13. Roll up the bottom of sharesize crisp bags to make a handy bowl
Image: YouTube
That's one less thing to wash up.
14. For an adults-only picnic, freeze grapes and add them to your wine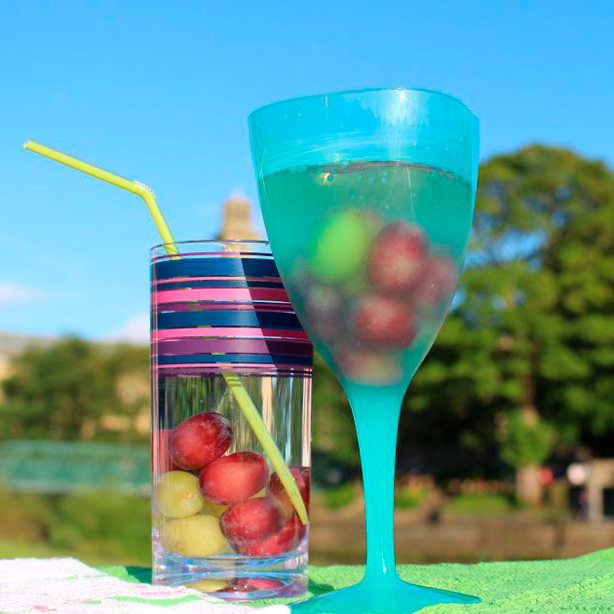 Image: Stuck In The Tree
It'll keep your vino chilled without diluting it. Plus, you get to eat them afterwards.
15. Or if it's a really special occasion, make these grown-up Capri Suns for your pals
Image: She Knows
Vodka lemonade in a pouch? Why didn't we think of this sooner?! Full instructions at SheKnows.
16. Whatever you're drinking, bring cupcake liners to go over the top of the glass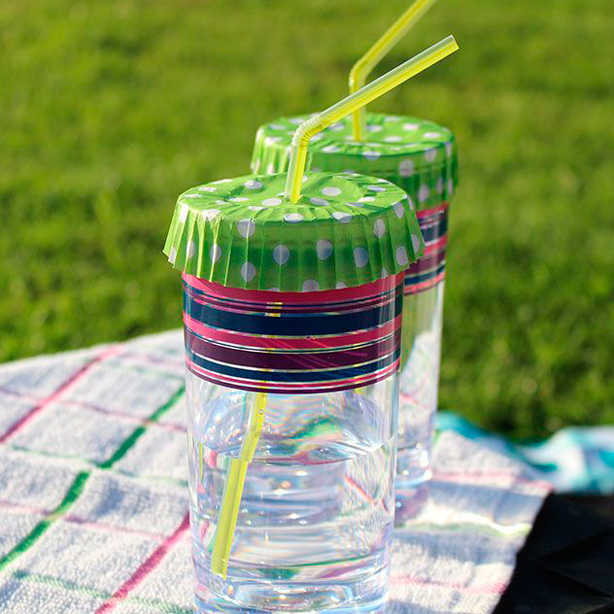 Image: Stuck In The Tree
A genius way to prevent bugs from getting into your beverage.
17. Avoid unwelcome guests with this all-natural fly repellant
Image: Making Lemonade Blog
It's just a glass filled with water, with some pennies. Who'd have thought it?!
18. And don't forget to bring equipment for the clean-up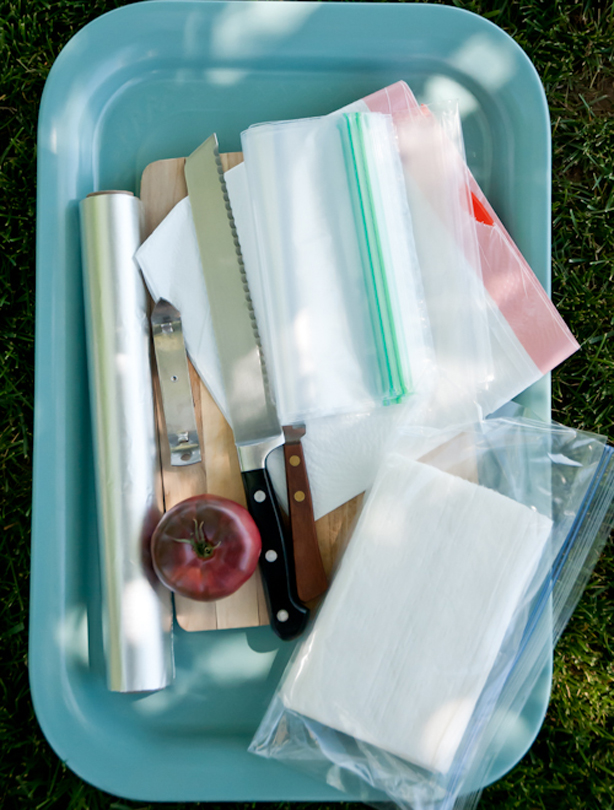 Image: Design Mom
Cling film or foil for leftovers, and a bin bag for your rubbish, will make packing everything up a whole lot easier.
Know a picnic trick that's even more genius than these? Leave us a comment and let us know!