A pregnant woman was forced to stand for over half an hour after a man refused to vacate the train seat she had booked.
We'd like to think that there are plenty of people out there who would vacate their seat for a pregnant woman, or in fact, anyone who was less able to stand.
Unfortunately this wasn't the case for 29-year-old Mhari-Claire Doolan from Manchester, who found herself without a seat on the 5:30pm train from Birmingham New Street to Manchester Piccadilly on 26th August 2015.
Mhari-Claire made sure to plan ahead by booking a seat on the journey to Manchester, but found that the person sitting in it refused to move
Image: Facebook/Mhari-Claire Doolan
The first-time mum-to-be found that a businessman was sitting in her seat when she boarded the train. After showing him her ticket, he simply 'laughed in her face,' and refused to vacate the seat until he reached his stop.
'I told him I had that seat booked and positioned myself so that he could see I was pregnant but he just ignored me.
'The electronic booking system had broken so I showed him my ticket. He looked at it and then just laughed in my face and turned away.
Embarrassed, Mhari-Claire had to find somewhere to stand for 30 minutes of the journey, and was shocked to find that no one else offered to her their seat.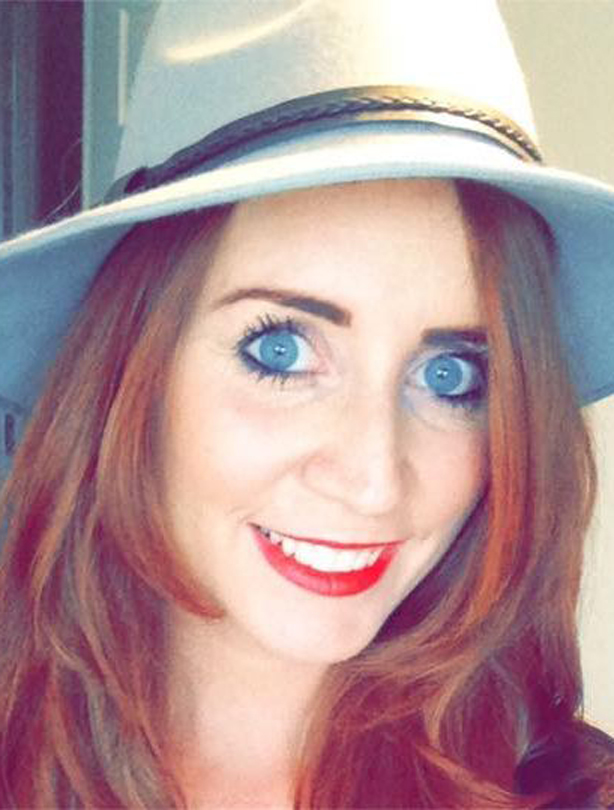 Mhari-Claire, who's eight months pregnant, was shocked to find other passengers turn a blind eye.
Image: Facebook/Mhari-Claire Doolan
'I was left standing for more than half an hour, which was almost unbearable but I didn't want to ask for someone else's seat and get laughed at again.
'My back ached, my feet ached and I felt sick. I was in a lot of pain but luckily a seat eventually came free.
'No one did anything to help or intervene and no one offered me their seat. People just averted their eyes and pretended they hadn't seen it.'
Mhari-Claire later spoke to the ticket inspector who confirmed that man was in the wrong and should have vacated the seat when she'd asked. He added that it was likely that the man had removed her paper reservation from the back of the seat.
Mhari-Claire said her boyfriend Dan, was 'fuming' when he heard what had happened.
Image: Facebook/Mhari-Claire Doolan
Mhari-Claire said, 'I always thought it was an unspoken rule that you give up your seat for pregnant ladies or you allow them to get on the train first. It's just polite.
'My boyfriend Dan was very angry about it. He was fuming that this man could do this to me.'
Train operator CrossCountry, says that it offers 'Journey Care' to anyone who may need help with luggage and getting on and off trains, including pregnant women.
In a statement they said that they were 'dissapointed' in Mhari-Claire's experience during her journey, and encouraged the mum-to-be to get in touch to 'discuss the circumstances, especially as she is entitled to compensation for our being unable to provide the seat she reserved.'
What do you think to this story? Have you had a similar experience while you were pregnant? Let us know by commenting below.