It's that time of year again, where dads the world over get their comeuppance via burnt toast masquerading as breakfast in bed and pasta shell 'I made it myself' cards, yes it's Father's Day!
Father's Day gives your little ones the perfect excuse to spoil their dad, we know it can be hard to find the perfect gift but we're here to make your life easier.
Children see dad as a superhero so, whatever his superpower is, whether it's bad jokes, cooking up a storm in the kitchen or even those embarrassing dad dance moves, we have just the handmade gift to give this Father's Day….
Kids photo bookmark
Dads like a good read. Which is just as well as he always seems to manage to find 10 minutes (more than mum) to himself!
Now he will never lose his page again, plus you can have an afternoon of fun perfecting the pose! Win-win.
Try it making your own bookmark craft 
Dad's scribble mug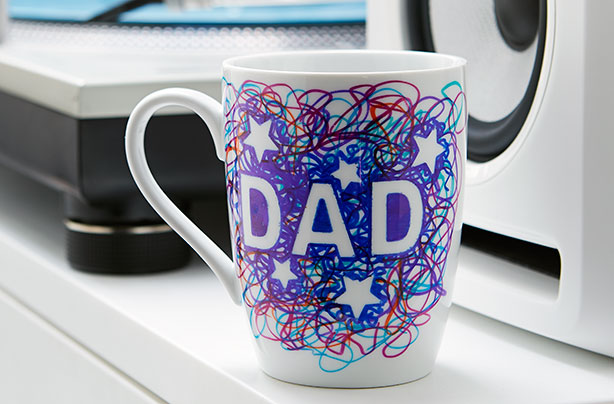 Dad will love his very own mug, he can use it all year round, not just on Father's Day. Choose his favourite colours then let your little ones grab a pen and scribble as much as they like.
Get the kids to give this scribble mug craft a go today!
Daddy d art
Perfect to hang above dad's desk or in his study. You can either do his actual initial or just go with a D for dad, that's still creative, right?
Round up all your left over or unused crayons and make this crayon letter picture craft!
DIY Father's Day card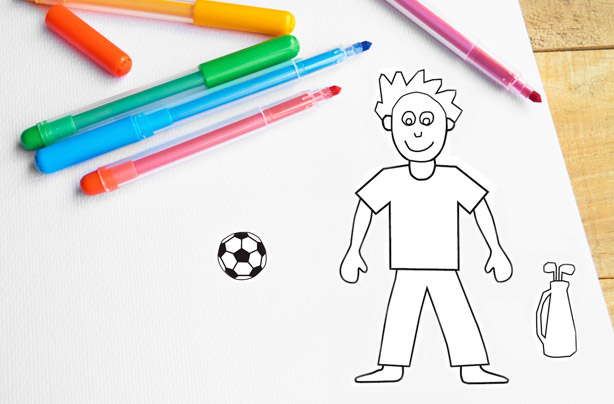 Save yourself some pennies this year and let the kids channel their inner artist with these easy keep-them-quiet colouring cards.  
Make homemade Father's Day cards today
Dad's super storage
These are great for dad to keep track of all his screws, keys and other errant bits and bobs he likes to keep to hand. Get your little ones to find out his favourite ornament, then get painting…
Jazz up your own jars with this colourful storage jar craft!
Put on a show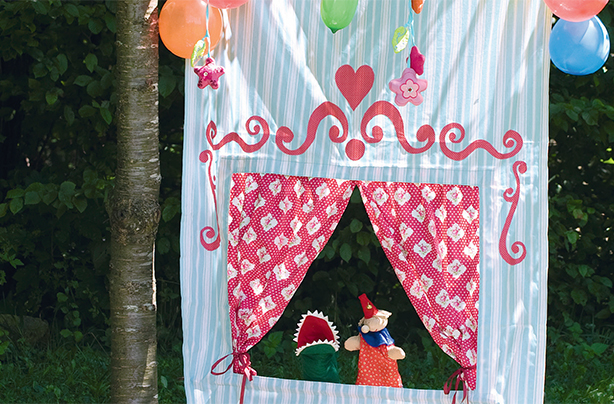 Got a budding thespian in the family? Give them their limelight with a Father's Day show…. Though maybe not feature length, eh?
Whip up your own stage with this easy puppet theatre craft