We've all got pictures of our kids as babies, but when Matt and Amelia had their son Teddy, they chose to capture his first year in another special way too.
This camera-savvy couple filmed a snippet of little Teddy at regular intervals, starting at just six hours old (adorable!) and following his growth, his smiles, his surprisingly frequent sneezes, and all of the other magical moments that came along the way, right up to the end of his first twelve months.
http://www.youtube.com/watch?v=Crk2lcfxZts
Video: Bon Appetémpt
Teddy's parents shared the video as part of a project for their blog, Bon Appetémpt, having originally taken the footage to show to his grandparents, who live far away.
Picture: Bon Appetémpt
Thankfully for Nana and Gramps, it quickly became a beautiful way to share his milestones. Throughout the course of the video, we see Teddy take his first steps, go on holiday, and at the very end of the video, even eye up his very first birthday cake.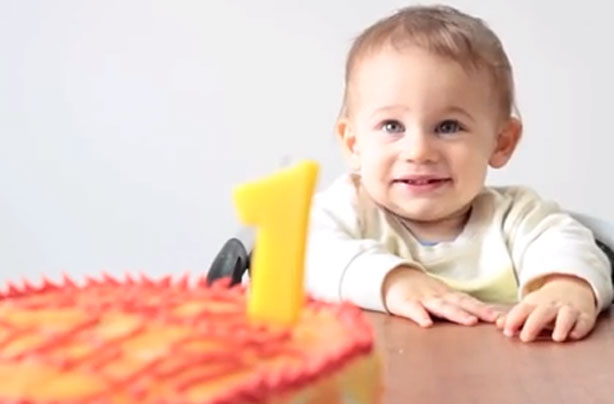 Picture: Bon Appetémpt
Having seen Teddy's memento, we wish we'd done this with our little ones too, and we'll definitely be taking more snaps and clips in future. After all, they grow up so quickly, don't they?
Picture: Bon Appetémpt